Salonplafond located inside the MAK Museum already got its place on our list of the most Instagramable cafes-restaurants in Vienna. But the interiors is not the main reason why we are always looking forward to visiting this extraordinary restaurant. It is of course their food. 🙂
Unfortunately Isi was not in town when this post was created, so I went to breakfast with a friend. A breakfast that turned to brunch, because there were many dishes to try. And also it was really nice to chat with the team of Salonplafond, who invited us to try some of their specialties.
Months ago, Isi and I went to Salonplafond to try their avocado bread (which was recommended by our friend) and we loved it. It was perfectly seasoned, fresh and portion wise very generous – we got a whole avocado on the crispy, delicious bread. So this time, my friend and I had to order the avocado, along with a few other sorts – beetroot-goat curd bread, pumpkin- Buffalo mozzarella and Eggs Florentine bread. All four were super delicious, simple and yet so complex in taste. It is really hard to pick one favorite, but I would say I loved the most pumpkin-mozzarella and avocado bread. Although Eggs Florentine (poached eggs, sauteed spinach and Hollandaise sauce) is really close to them. The bread with beet root was great, but since it is more on the "healthier" side, it has to get the last spot. Not that I don't like healthy food, it is just that I prefer creamy textures.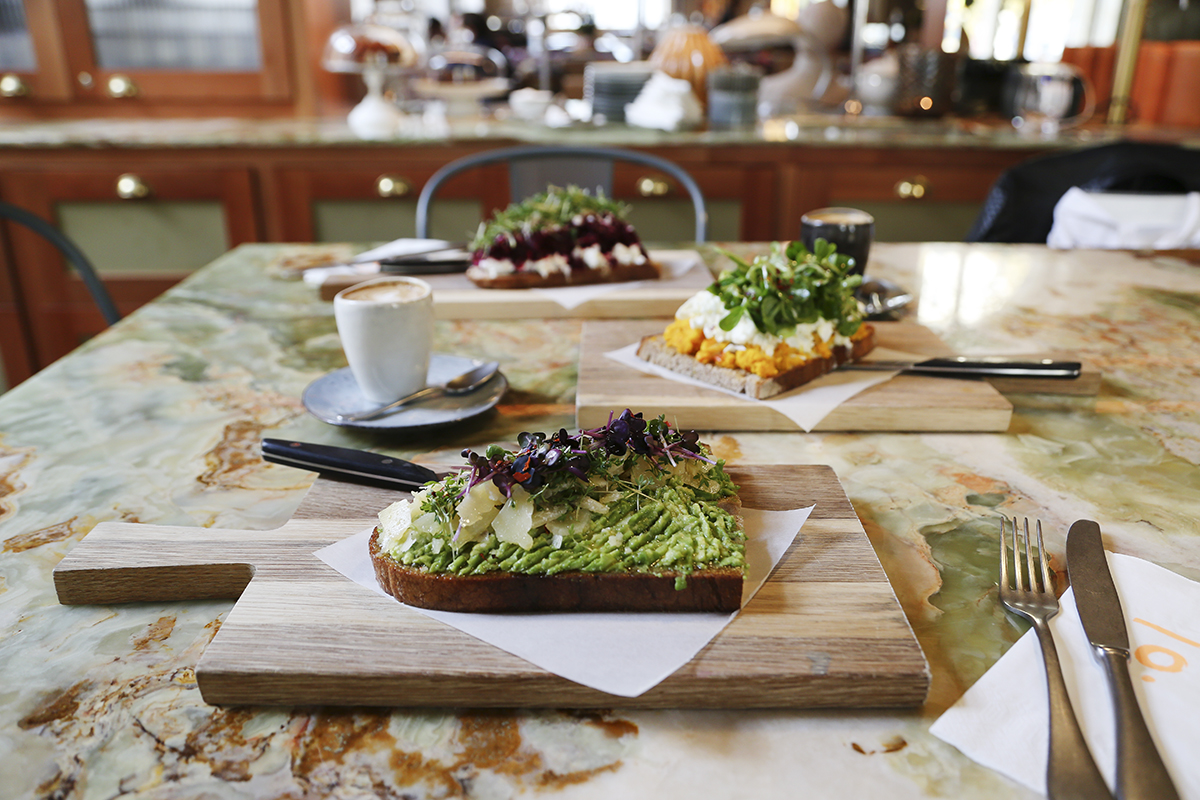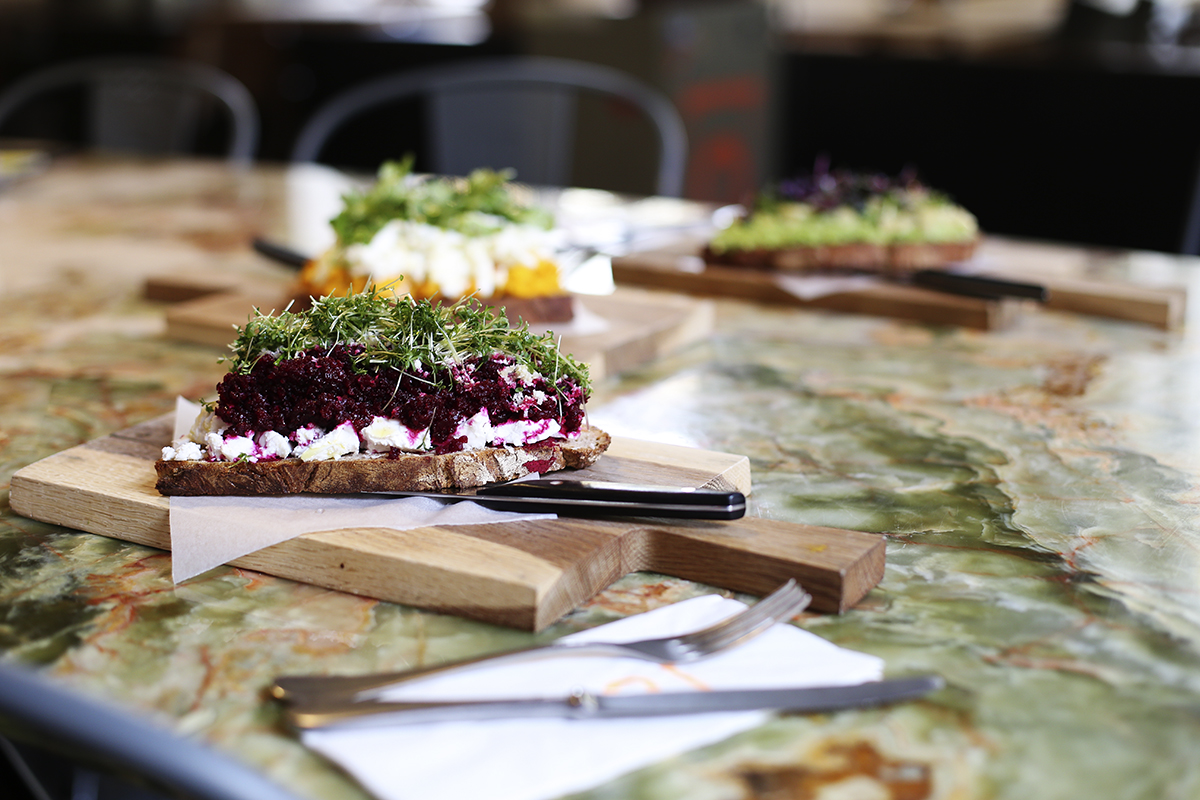 What I really appreciate about food at Salonplafond, besides the seasoning (which was so far always perfect for my taste), is the usage of high quality ingredients and fair portions. I am not a heavy eater, but I do prefer to get a decent portion and myself decide how much will I eat, instead of getting two small bites and leaving almost hungry. So in case your appetite is bigger, I would say that you will be very happy at Salonplafond.
Sophisticated, spacious, modern, tastefully decorated with numerous gorgeous details, Salonplafond is a place that inspires. But the atmosphere and visual experience wouldn't be enough without the perfect flavors and service (always friendly whenever I visited, and I did many times). Thinking through, I would even say that Salonplafond was my favorite breakfast place in Vienna in 2016.
I warmly recommend you to stop by and if you do, let me know how did you like it!
Thanks a lot for reading. <3
xoxo,
Una
Salonplafond at MAK
Stubenring 5, 1010 Vienna
Website, Facebook, Instagram