Ice, ice, baby! This winter in Vienna has been literally ice cold. However snow and temperatures in minus created their magic, that no visual addict can resist. This is why we were very happy when Carmex invited us to take part in their campaign, and show you our Winter Hot Spot in Vienna.
Just in case you are not familiar, Carmex is a brand from the USA, producing lip balms known for their cooling, tingling sensation. We are very happy that Carmex, that we tried for the first time almost 10 years ago in New York, is now available in Germany and Austria.
Anyone using Instagram must have seen at least one picture of the place where we are heading today – to the frozen Danube! For the first time after 10 years, Europe's second longest river which connects 10 countries, got fully frozen. The huge, thick body of ice, resembling the scene you would encounter on the Baikal lake, deep in Siberia (which by the way is my dream travel destination for ages!), attracted hundreds of people to go skating, or simply walking on the frozen Danube.
Isi was not in town, so in this project, I had to be the model (unfortunately indeed, because you all know that I am the photographer in our team :D). And this turned out to be a shooting I will really never forget! 🙂 On a "mild" Monday morning (-8 degrees + wind) the fantastic trio headed to a mission on the frozen Danube – my friends Anja in role of the photographer, and Sisi – moral support and another frozen Danube enthusiast, and myself in the role of model- second photographer. We arrived to the Alte Donau station, eager to shoot on the frozen river, but what we encountered was – snow! And this was the first time that I was not happy to see it was snowing (which was not the case anywhere else in Vienna at that moment).
After a walk in wind and snow, that seemed like forever, we finally arrived to the area where we could access the Danube, that looked like a snowy playground. But there was no way to postpone this shooting, everything was already planned, so we decided to try to make the best of it, no matter what. First we cleaned up some of the snow! 😀 We all thought that it would be a total shame not to showcase at least a small part of this natural beauty at the pictures. After this obstacle was (partially :D) eliminated, another problem came up. It was time for me to undress in the shooting outfit and put the skates on. The skates belonging to my friend Alex, since I forgot mine in Belgrade. So I did it, tied them, made a step and the skates literally fell apart. The plastic just cracked. My first though was like – ok, what is next, the ice?! 😀 I knew that the next destination was skates shop, and prayed that the skates didn't have any emotional significance for Alex, since that would really destroy me.
The cold and wind made the shooting feel like -20, but we made it in the end! I can't explain how cold it was, my whole body and face were frozen, everything but my lips. They were well protected by Carmex. 🙂 Sorry that I couldn't show you any of my (elementary) skating skills, or some cool poses, but in broken skates, this would be a really bad idea. 😀
So the point of this behind the scenes story was to show that: 1. Real friends, who stick with you and help you bring your craziest ideas to life, are the best gift ever! 2. Blogger – model life is not easy or comfy at all! ;D 3. The ice on the Danube was totally safe, as you can see we are still alive! But please do not try this for yourself, before making sure that the ice is really, really thick and secure. By now it for sure melted away, but it is anyways always beautiful to walk along the Danube, instead on it.
What is your Winter Hot Spot? Share a picture of it on Instagram and Facebook and tag @carmex_lippenbalsam, and you may win travel vouchers in the value of 1000 Euros, cameras and many other cool prizes! Check more details here.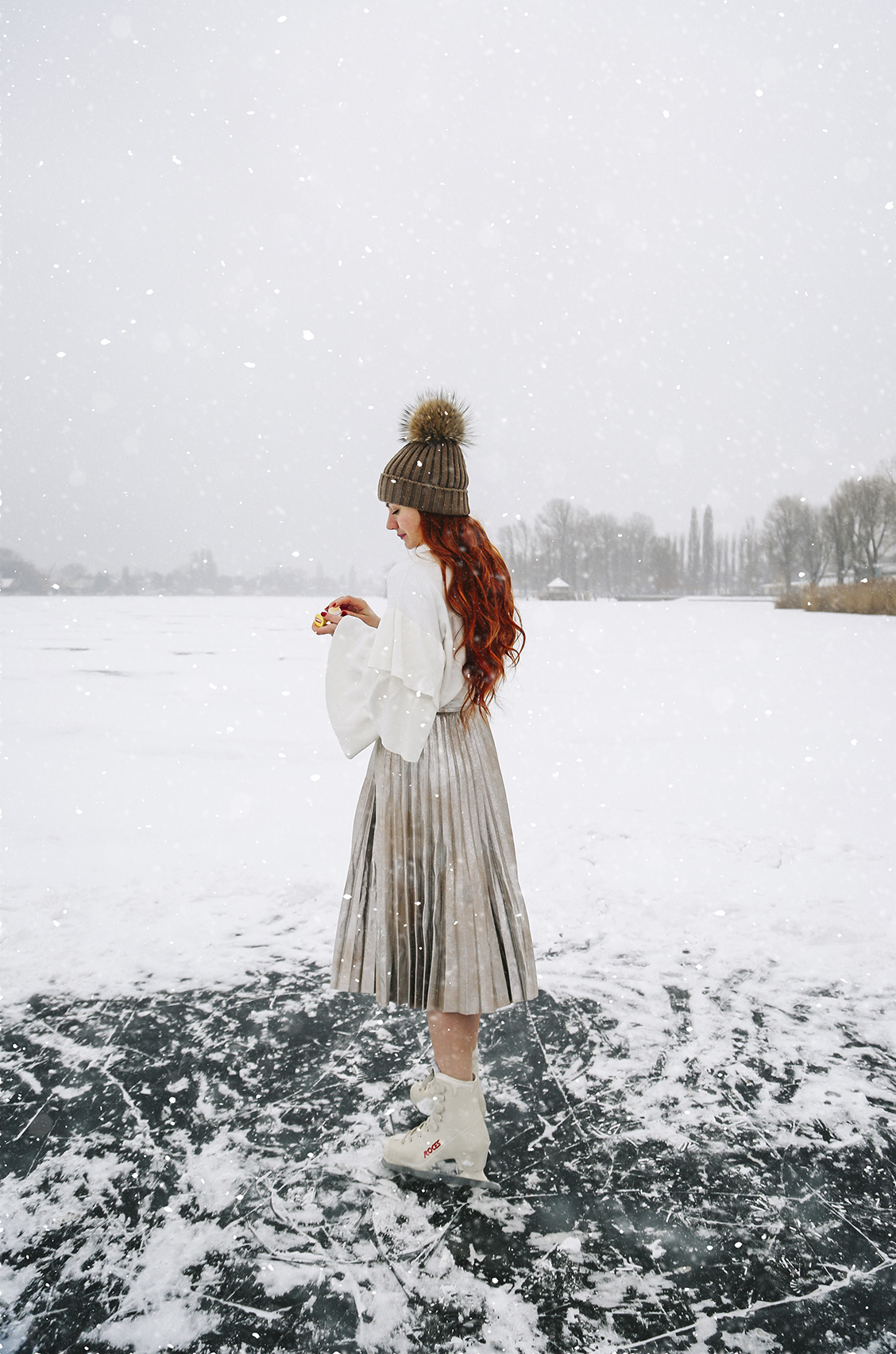 In the end, I have to thank my wonderful friends Anja and Sisi for all the help, for freezing with me and for their unconditional support! This post wouldn't happen without them. And to my dearest Alex for borrowing me her, now broken, skates. Also thanks Carmex for inviting us to take part in this project. It was really a fun adventure, that I will never forget! No more thanking, the Oscars speech is done. 😀
xoxo,
Una
PS: Just in case someone was wondering, luckily Alex was not angry because of the skates. It turned out she didn't put them on since high school, so I guess they were too old to bear that cold. I reject thinking that my weight could have caused this! xD Aaaaand I had to sprinkle snowflakes with some Photoshop magic, since they make everything prettier, don't they? 🙂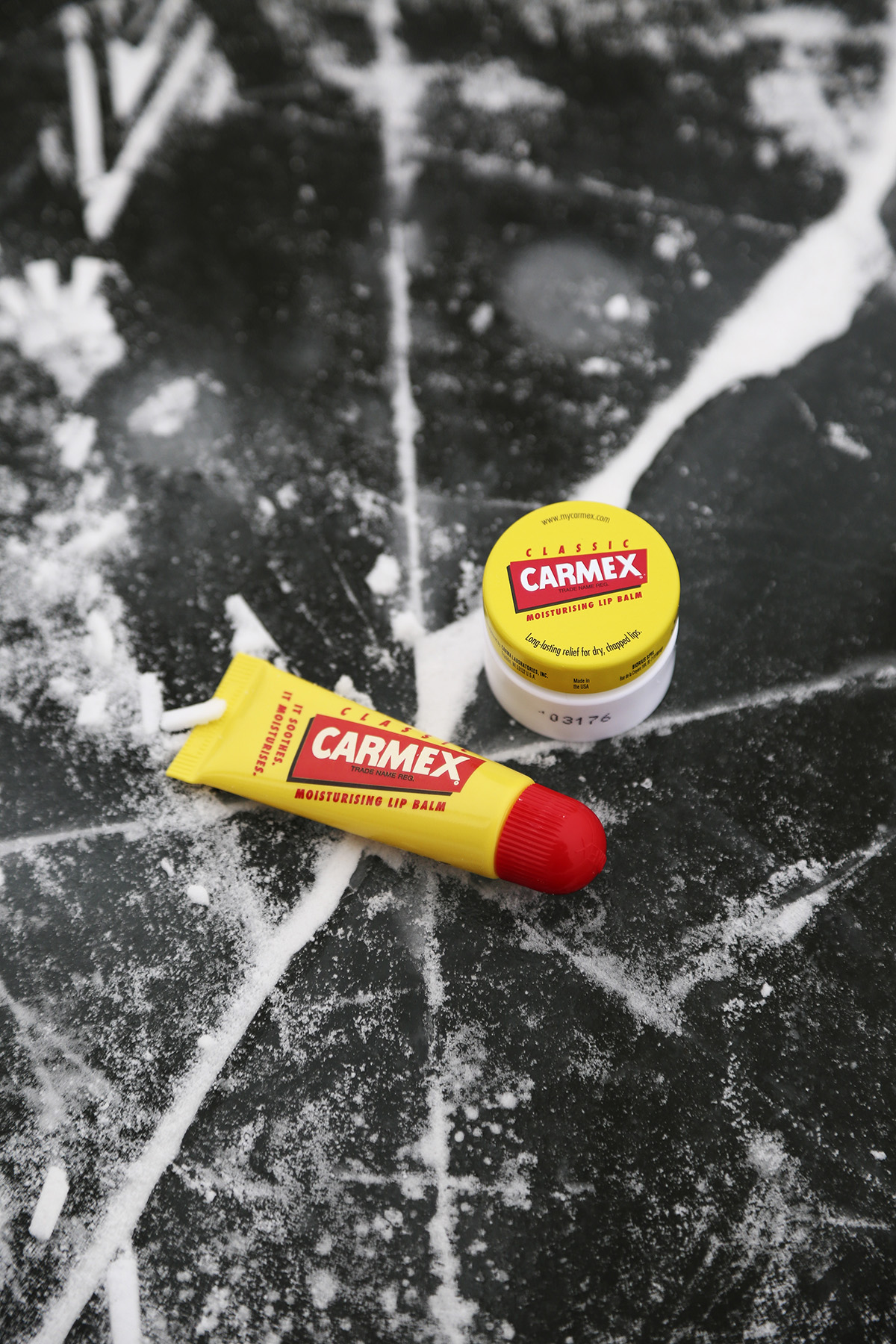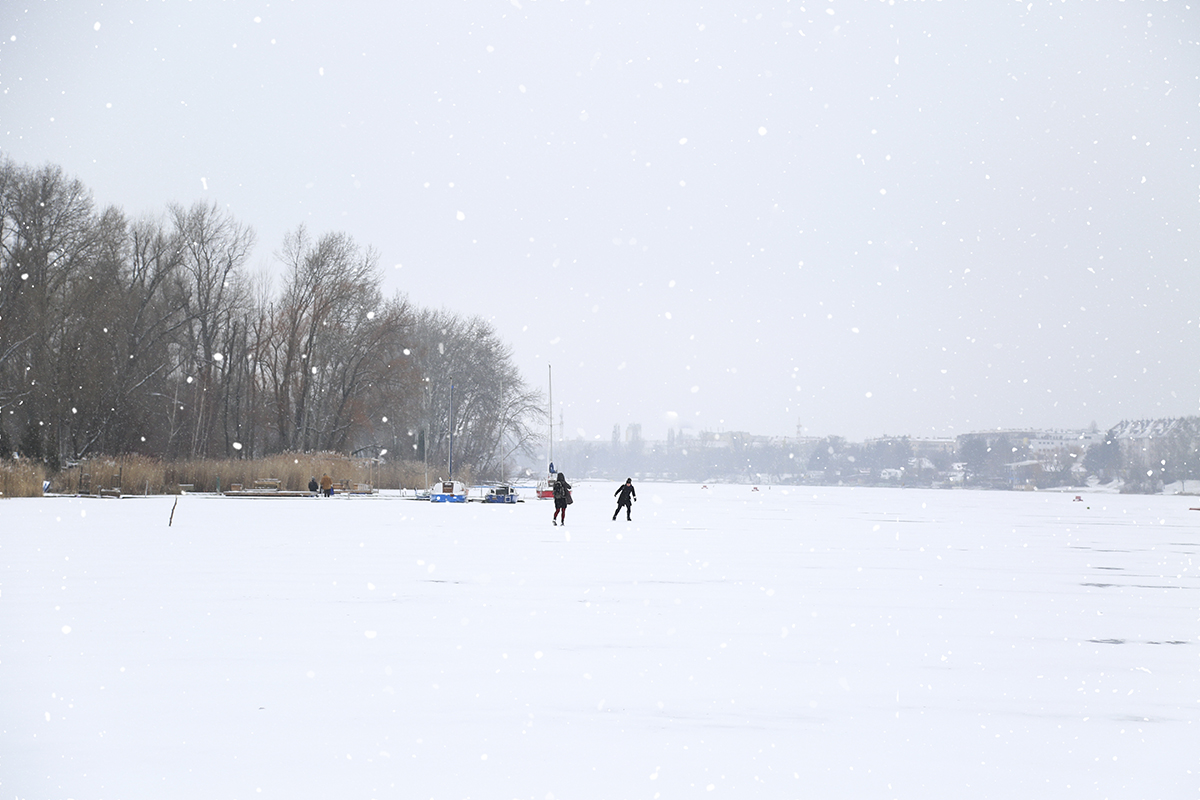 And for the end, my favorite, Photoshop-free, shots with my dream team! <3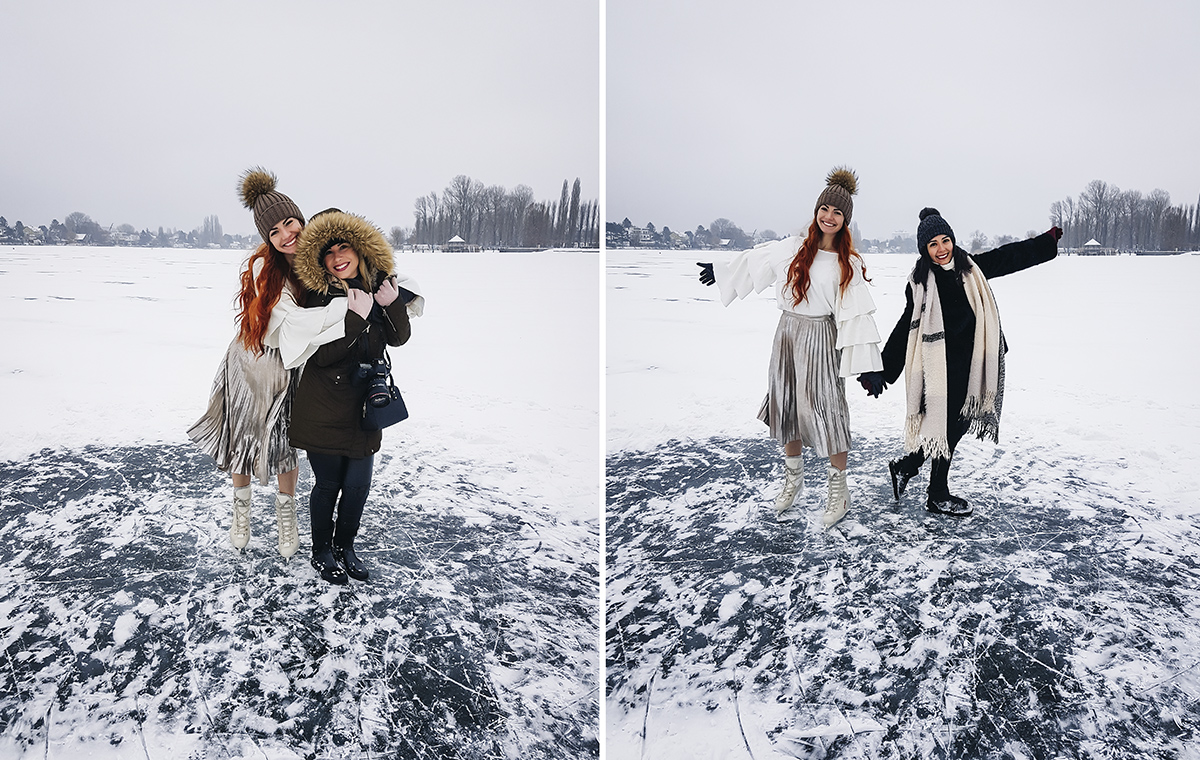 Outfit info [just in case someone is curious :)] – Top and skirt from Zara, and beanie borrowed from my dear Anja 🙂
This post was done in a friendly collaboration with Carmex.