Happy New year everyone!!!
Today is the perfect day for the start of a new chapter and make some resolutions. We decided to share with you some of the things that we consider important in life and we are hoping that some of those thoughts will motivate you to make 2016 the best year so far!
Dream big and work hard to make those dreams come true.
Be kind to everyone and do good, because sooner or later you will get that back.
Find joy in small things and giving. This will make you grow and become a better person.
Never be selfish and egoistic. Your life is never only about you. Being self centered won't take you far.
Be happy for the success of the others and don't envy. Learning to be happy for others will make you feel happy to and attract lots of positive energy to your life. Having bad thoughts will poison your spirit and that is something you should never let happen.
Be optimistic, adventurous, motivated.
Travel and explore the place where you live. Travel around your home country, to get to know your culture, your roots and yourself. This will widen your horizons, change your perspective and make you feel inspired.
Surround yourself with good people, who love and respect you and treat them the same way.
Try not to complain and always seek for something beautiful and good in any situation.
Read, create, learn. Invest in your knowledge and personal development, as that is the only thing you can never loose.
And most importantly – feel grateful every day. For every nice person you met, for the people you call family, for all the smiles and nice words, for every tasty meal made by someone who loves you, for those precious moments with your pets, for everything you have, for all that good and bad that has happened to you, because our previous experiences made us who we are today. It is this feeling of gratefulness that will make you feel happy. And motivate you to go forward.
With best wishes and lots of love for all of you our dea readers of Vienna Insider blog,
Yours Una and Isidora
Srećna Nova godina svima!
Danas je idealan dan da započnete novo poglavlje i napravite planove za godinu koja je pred nama. U ovom postu želimo da podelimo sa vama neke principe kojima se mi vodimo u životu, i kojima se nadamo da ćemo vas motivisati da učinite 2016 najboljom godinom do sada!
Imajte velike snove i radite vredno na njihovom ostvarenju.
Budite plemeniti prema svima i činite dobro, jer će vam se to kad tad vratiti. Možda ne od tih ljudi prema kojima ste bili dobri, već od nekih novih koji će doći u vaš život.
Pronađite zadovoljstvo u svakodnevnici, malim stvarima koje je čine i u darivanju. Radost davanja, ne samo u materijalnom već pre svega duhovnom smislu, je ono što nažalost samo mali broj ljudi spozna. Ali ko se potrudi da to osećanje u sebi probudi, ne sumnjivo čini veliku stvar, pre svega za samog sebe. A onda i one koji ga okružuju.
Nikada ne budite sebični i egoistični. Život se nikada ne okreće samo oko vas, on je sačinjen od vas i vase okoline. Ljudi koji su vas podržali, odgajali, onih koji su vam prijatelji, koji vas vole. Fokusiranost isključivo na sebe vas neće daleko dovesti. Kada mislimo na druge i činimo nešto za njih, mi ne gubimo, već sasvim suprotno.
Nemojte zavideti, već se radujte tuđem uspehu. Samo ljudi zadovoljni sobom, oni dobronamerni su u stanju da to učine, što na dalje privlači pozitivnu energiju i uspeh u njihov život.
Budite optimisti, avanturističkog duha, motivisani.
Putujte i istražujte mesto u kome živite. Putujte po svojoj rodnoj zemlji jer time upoznajete svoje korene i same sebe. Proširujete svoje horizonte, menjate perspektivu i dobijate inspiraciju za nove pobede.
Okružite se dobrim ljudima, koji vas vole i poštuju, i odnosite se prema njima na isti način.
Pokušajte da se ne žalite, jer time ne dobijate baš ništa. Idite linijom većeg otpora i trudite se da u svakoj situaciji vidite ono lepo i dobro.
Čitajte, stvarajte, učite. Ulažite svakodnevno u svoje znanje i lični razvoj, jer je to jedino što nikada ne možete izgubiti.
I za kraj, ono najbitnije – budite zahvalni svakoga dana. Za svaku dobru osobu koju ste upoznali, za ljude koje smatrate porodicom, za sve osmehe i lepe reči, za svaki ukusan obrok koji je neko sa ljubavlju napravio za vas, za dragocene trenutke sa svojim ljubimcima, za sve ono što imate, za sve dobro i loše što vam se desilo, jer su ta prethodna iskustva stvorila ono što ste vi danas. Bas ovo osećanje zahvalnosti, koji svi možemo da probudimo u sebi, nas čini srećnim. I motivisaće vas da idete samo napred.
Srećna 2016!
Sa najlepšim željama,
Vaše Una i Isidora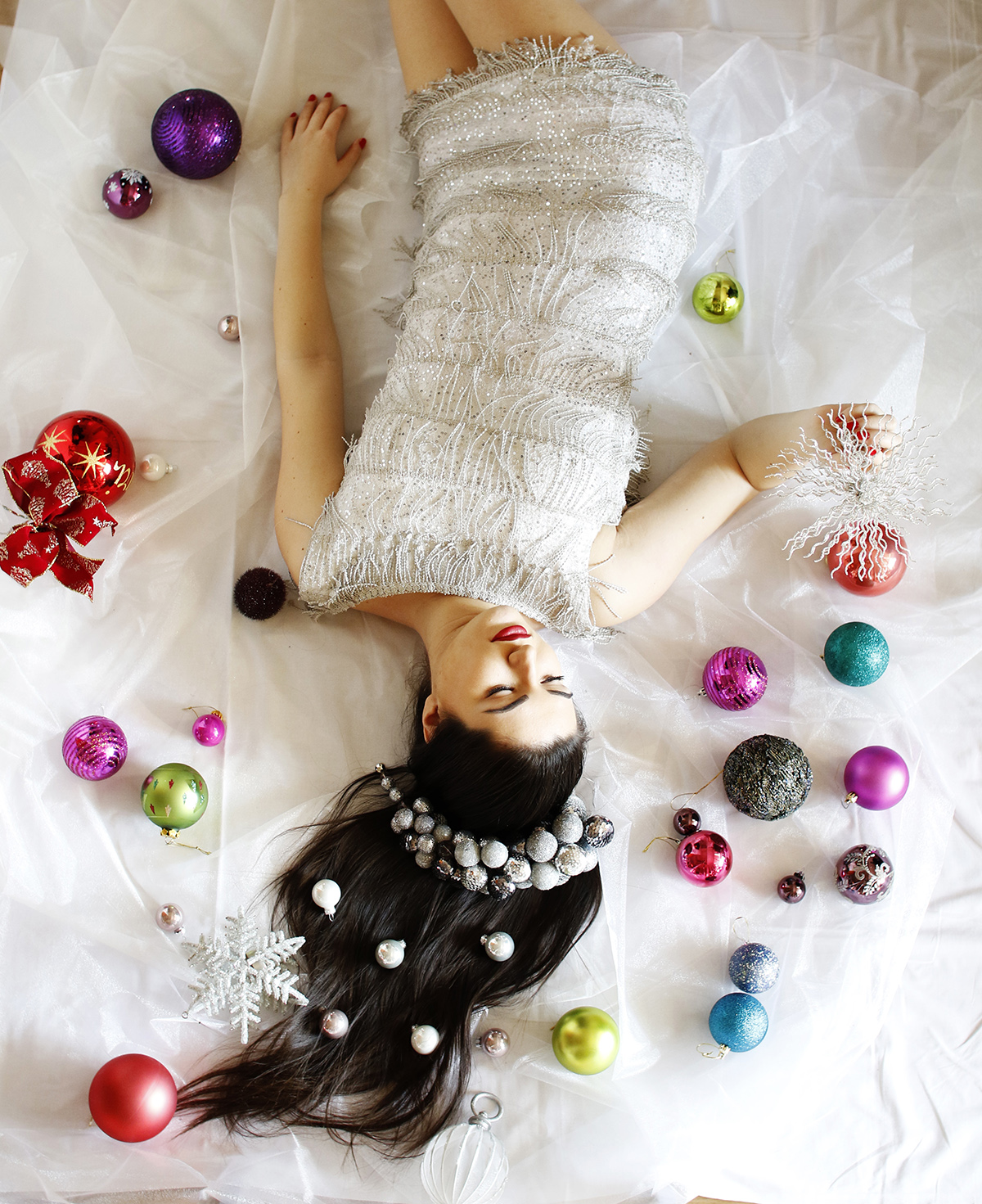 Thank you very much for visiting our blog and being part of it! <3