What to do on Christmas Eve in Vienna?  So many of you have asked, so here is a little inspiring article for you! This post is not only for you guys who are visiting Vienna, but also for the locals who might prefer some more active and nontraditional program for the Christmas Eve! Please mind – the pictures from this post don't feature the locations. I just shared some of my personal photography works depicting Viennese Christmas spirit at night. Hope you will like them! <3
1. Visit a concert. Vienna is the city of music, the concert halls and musicians will really wow you. I love classical music and can really recommend you to visit a concert on the Christmas Eve, because the program is always special and so festive. It is an experience that you will cherish for good! Inquire about the tickets and available concerts at the website here, there are still tickets free.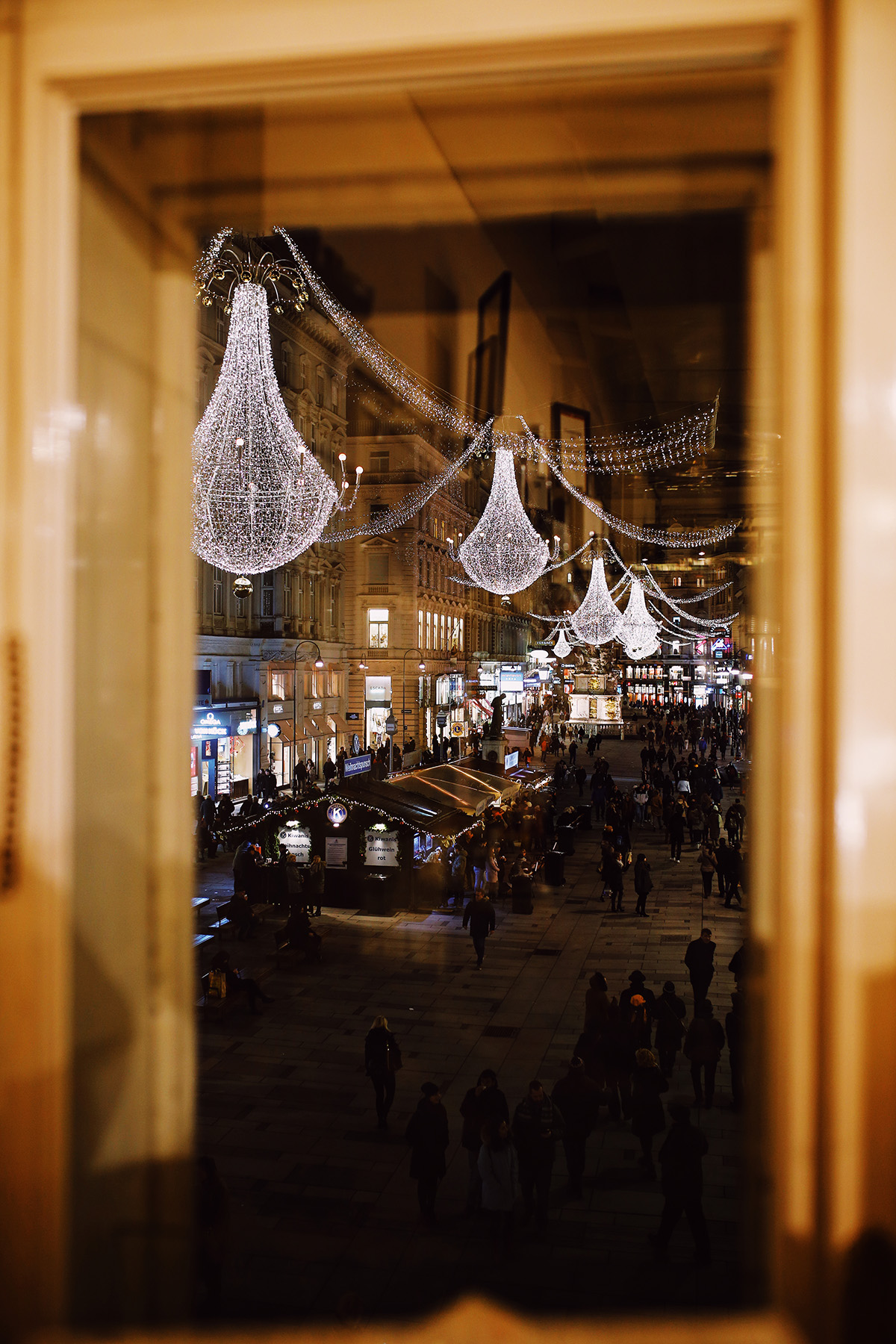 2. Hop on and off a Nostalgic train (Nostalgiezug), exploring Vienna and its surroundings!
This is a genuine movie-like experience! An old train, you can hop on and off stations throughout the day. The train drives all the way to a small town of Wiener Neustadt. You can even leave it to visit really cute Christmas markets in the town of
Baden (check our post from Christmas in Baden here)
, Moedling or Wiener Neustadt. The train has catering, so don't worry if you get hungry you are covered. I can imagine not only kids, but also grown ups will be blown away with this excursion! For all
the info and tickets check the link here.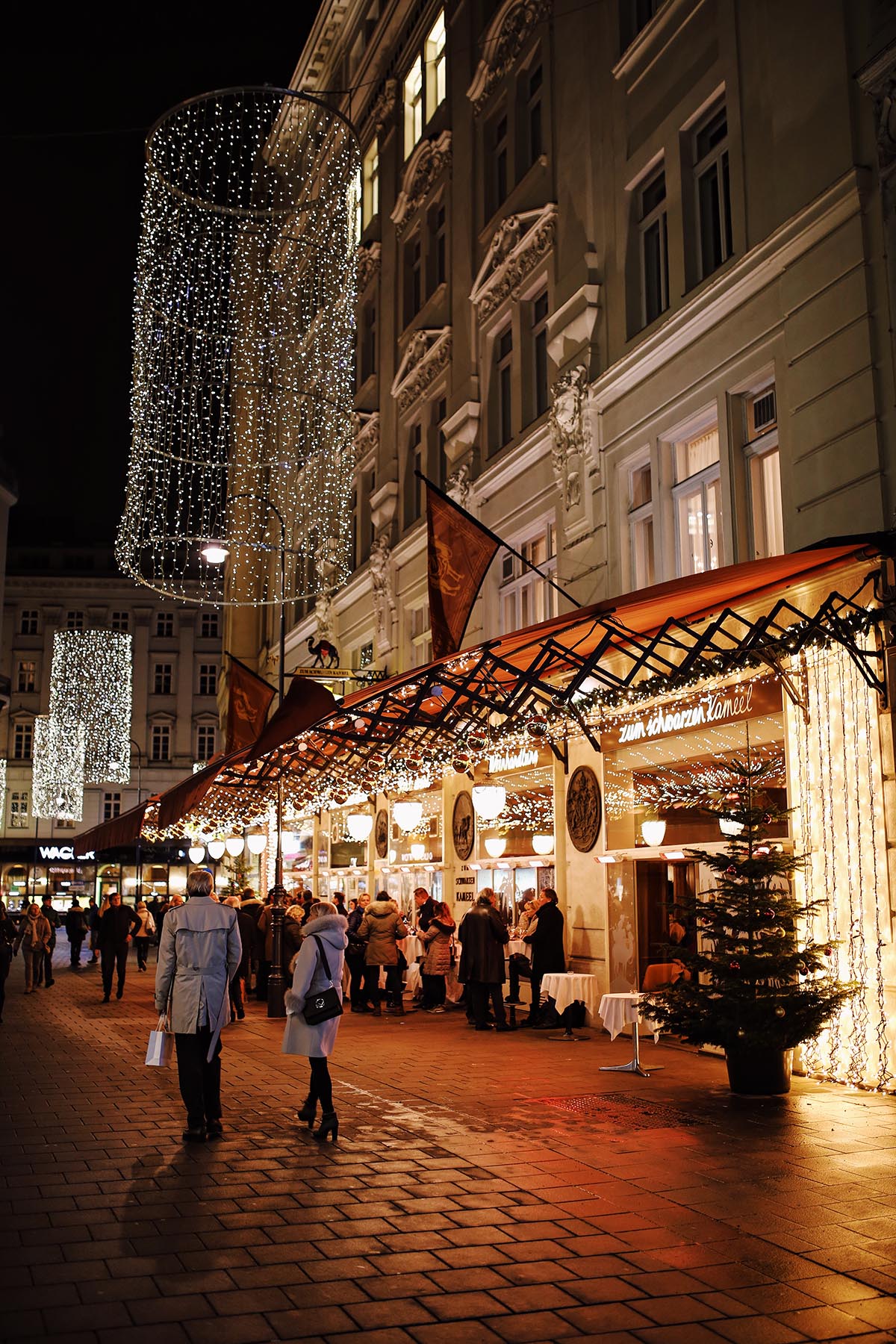 3. Have a lavish dinner in some of the Viennese best restaurants.
I mean this tip is pretty obvious, but have to mention it like every foodie. I can't tell you where exactly to go, places are many and it all depends from your food preferences, budget and so on. But to help with a little hint, I would advise you to consider heading to some of the restaurants located in legendary Viennese hotels, around the Ring street and in the 1st district! I love the atmosphere at the hotels at this time of the year, then the service is special and it just gives you the ultimate movie like feeling. It probably will be an investment to dine there, but it is not simply about the food but about the whole experience that is worth the treat. You can discover
our favorite Viennese restaurants at the link here
and the list of
restaurants open on the 24th of December is to be found here
.
4. If you want a white Christmas… go for an excursion to Semmering!
Unfortunately it mostly doesn't snow on Christmas in Vienna, but there is a solution to that! To head over to the mountains! It takes just an hour to reach Semmering from Vienna, where you can even rent a ski or just roll in the snow, eat a Germknoedel, drink mulled wine and enjoy the view! Make sure to check the snow situation before hand by looking at the
Bergfex webcams
and also to get more info about
Semmering, check their official page here.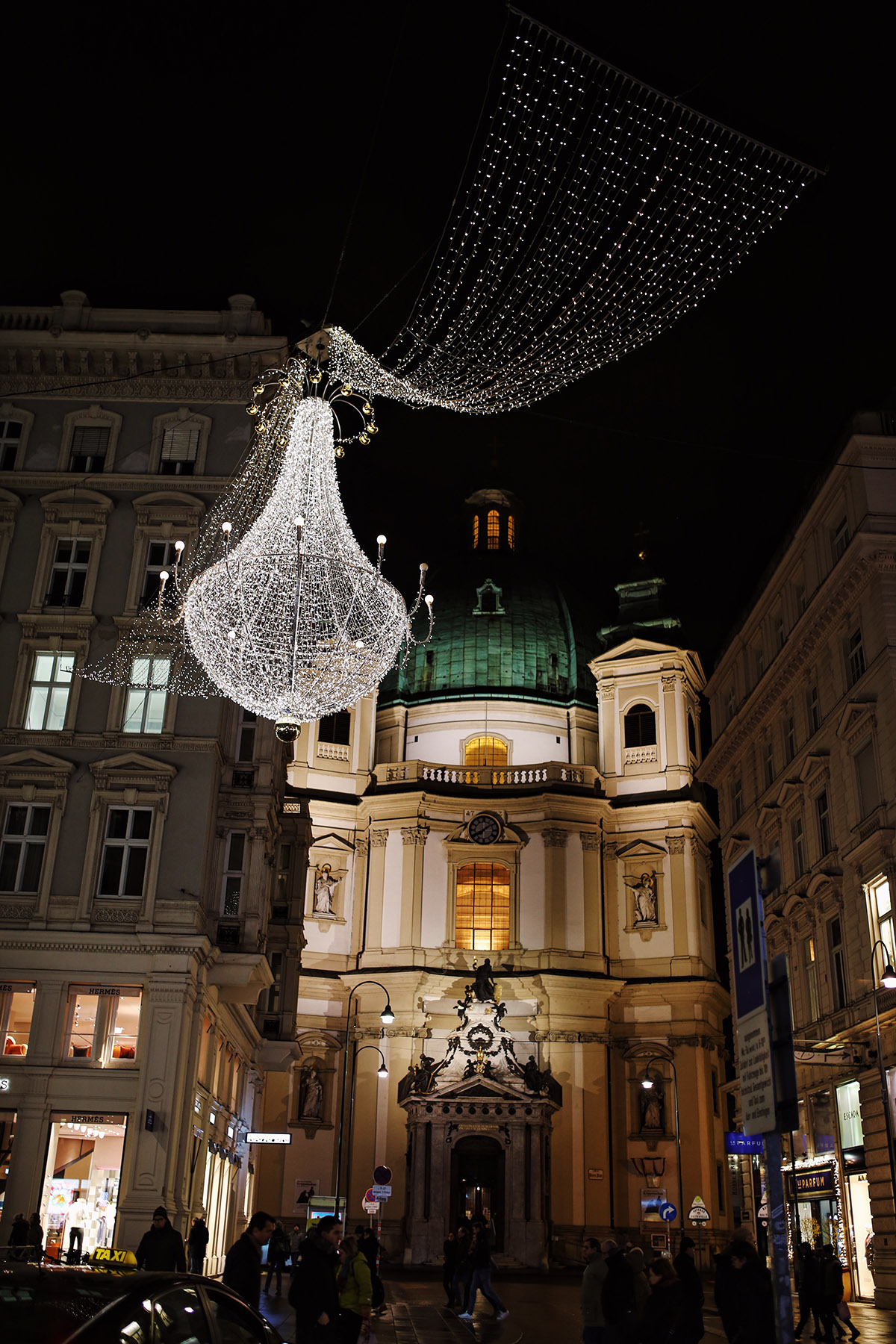 5. Christmas in front of a big screen: go to the cinema to see some Christmas movie!
Black and white movie lovers can go see see the Wizard of Oz in the Austrian film museum.
For more info check the link here.
I hope that my tips will inspire you and wish you to enjoy the Christmas Eve in Vienna! If you are still curious about Christmas markets, yes some of them will be open on the 24th of December and also on Christmas day. To find out which one, check
the Ultimate Vienna Insider Christmas Market Guide.
And don't forget – it doesn't matter what you do or where you go or where you are, but with whom you will spend the time with. Moments with people we love are the best gift and the most priceless thing we have! Cherish them!
Many hugs,
Una