In the previous post, I have introduced you to the "People of Vienna", new section on the blog, where foreigners in Vienna will share their stories and authentic tips, about where you can experience their culture in the Austrian capital. The first in the row, is the story of a gorgeous Japanese in Vienna, multi-talented artist Manaho Shimokawa, that has been living in Vienna for several years.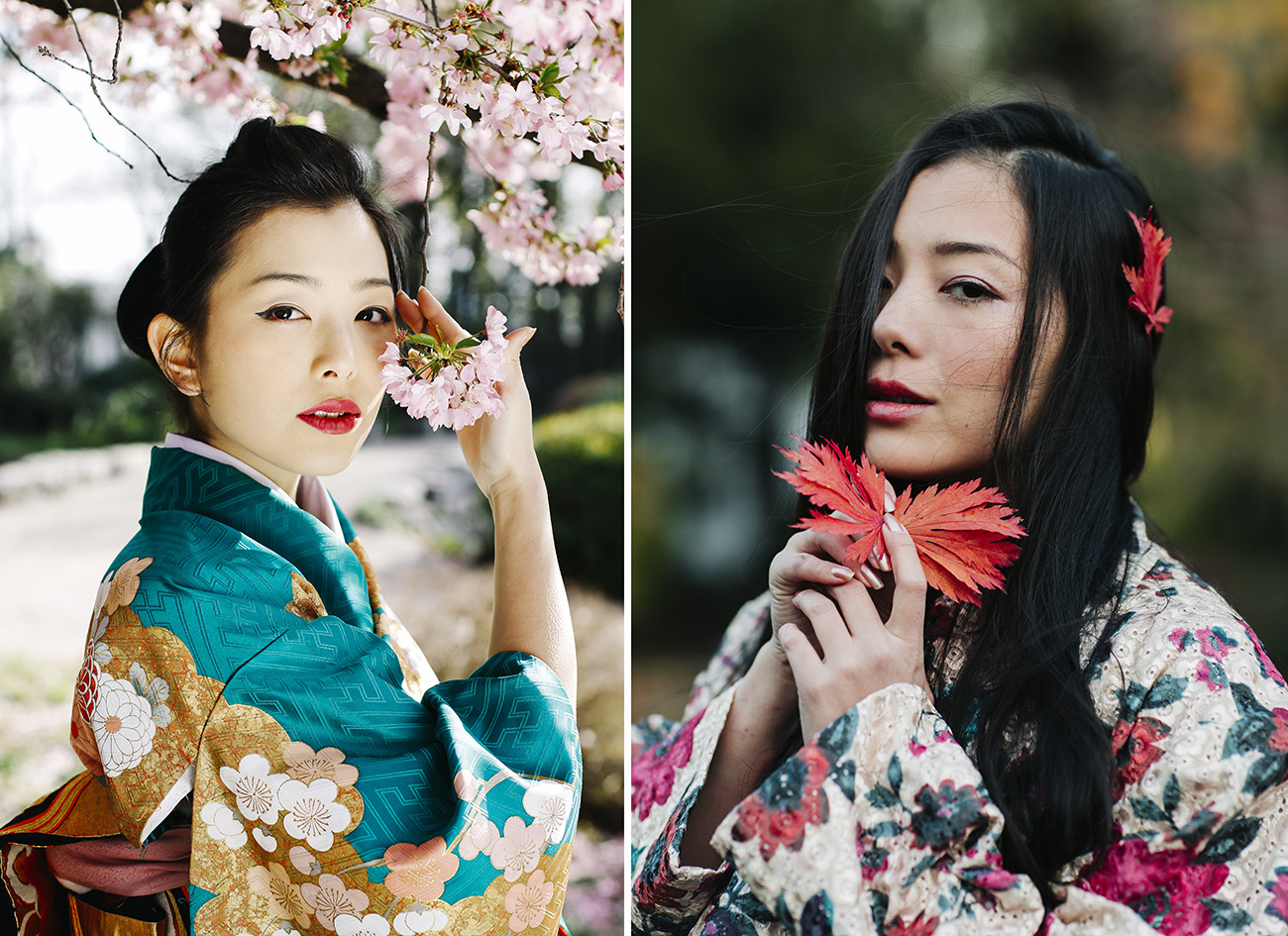 Mana – a dancer, director, model, but most importantly an inspiring, kind person, with artistic soul. Mana is one of those people that even though you have seen her for the first time, it feels like you have been friends for years. She is warmhearted, funny, a person bursting with positive energy. I met Mana back in 2016, while I was on a special mission – looking for a Japanese girl for a shooting in Setagaya, the Japanese garden in the 19th district (you can read more about the garden here).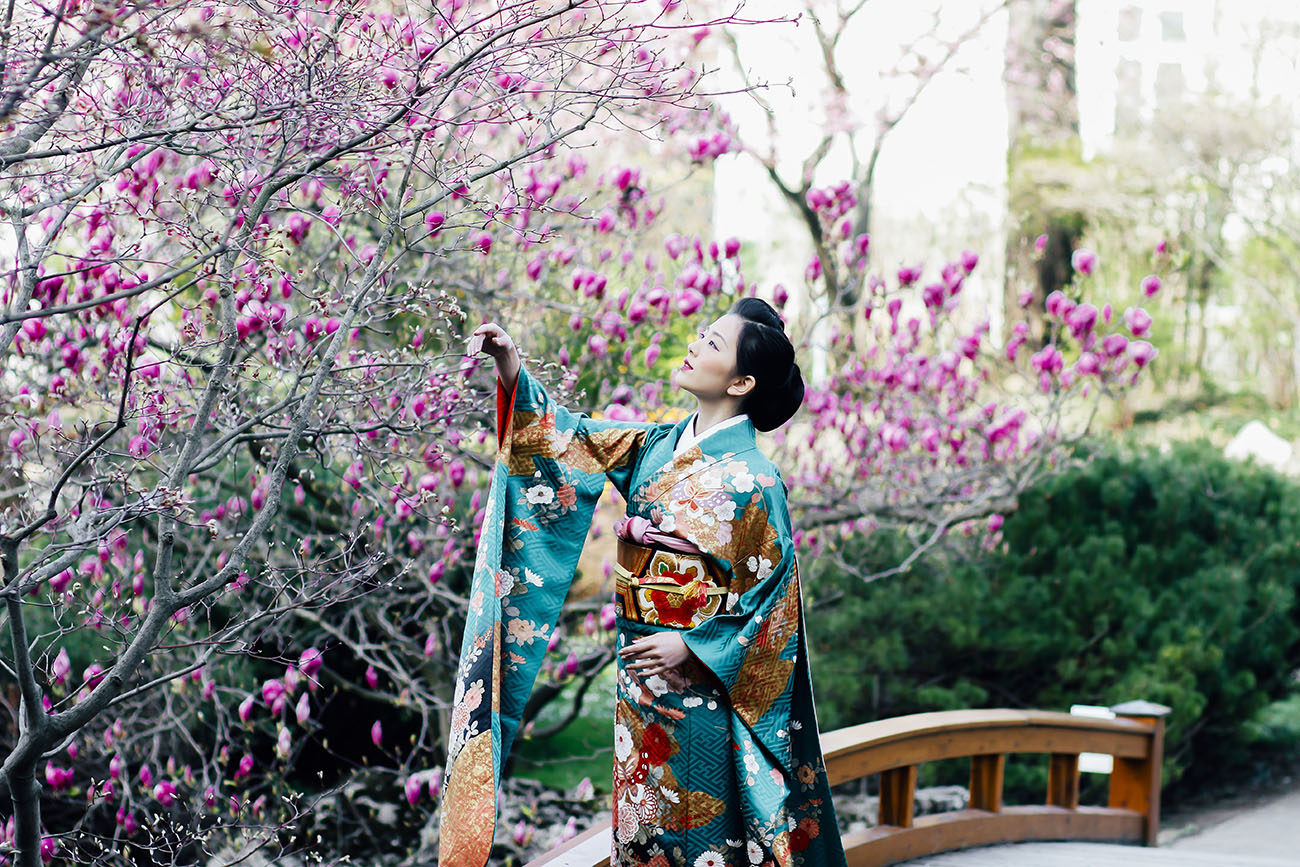 I dreamed of photographing a genuine Japanese dressed in a kimono in this garden and thanks to Mana, this vision of mine came to life. The entire shooting turned out to be even more dreamy and perfect than I could ever imagine, with a person full of emotion, grace and elegance such as Mana. I know it took me forever, but I am so excited to finally publish these pictures on our blog Vienna Insider, since they belong to one of my personal favorite works ever.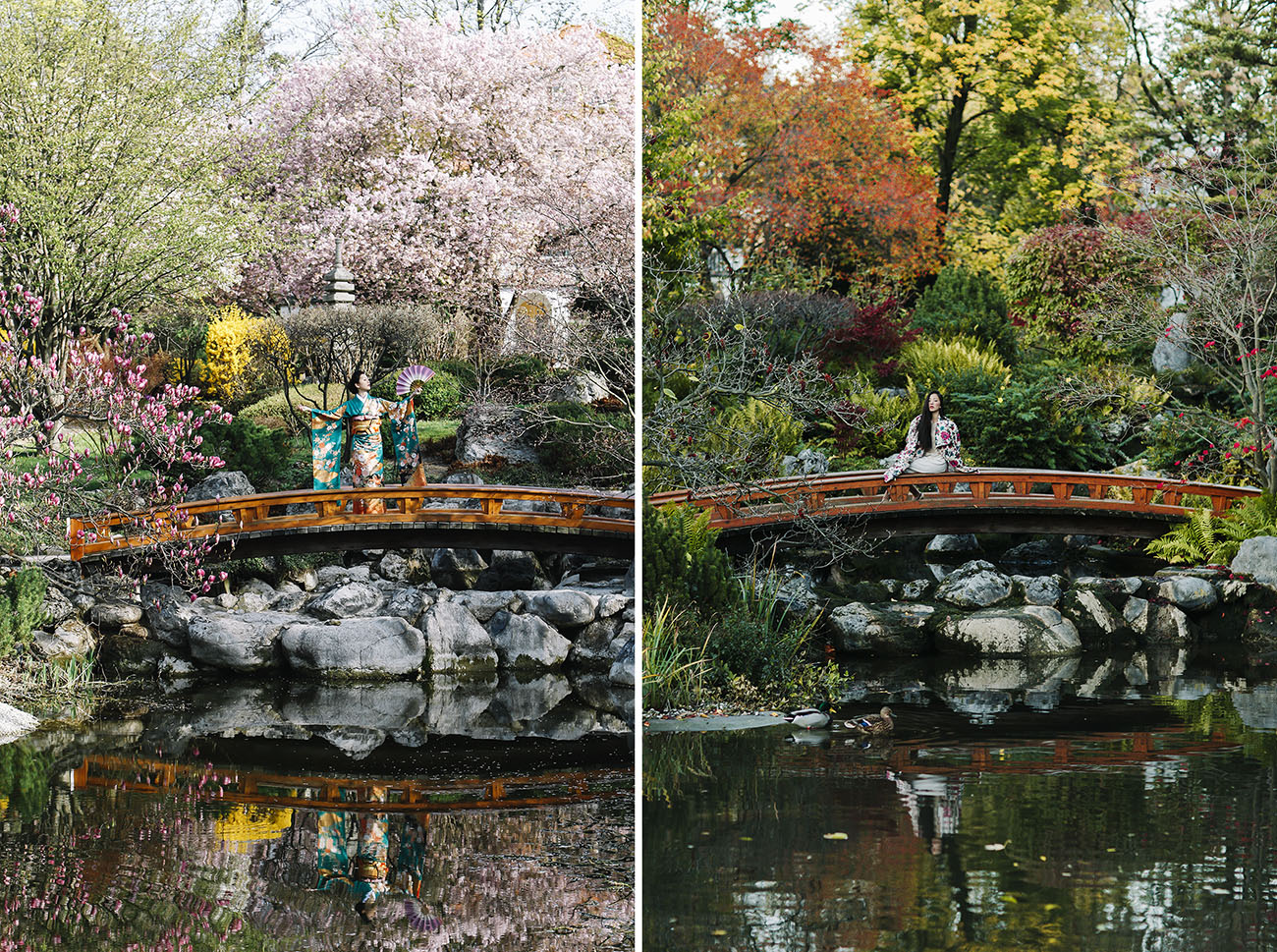 Last autumn, Mana and I decided to go for a remake and show you also the beauty of Setagaya garden in autumn. The initial plan was for Mana to wear a kimono again, but in a more casual, contemporary way. However Gori, Mana's adorable cat had a different plan for us… 😀 So in the end the poor kimono finished at the dry cleaning, and Mana wore this beautiful coat and dress. It is always so much fun to work with this stunning girl! Since Gori obviously wants some extra attention, next time, he will also be a part of our photo session. 😀
In today's interview, you will have the chance to meet Manaho Shimokawa and read her Vienna tips about where you can experience authentic Japanese food and spots. Enjoy reading about Mana's Viennese experience, hear her tips about becoming a dancer and a lot more. Manaho is truly an incredible, inspiring person and I am so happy to introduce you to her today. As well as to show you the outcomes of our spring and autumn session. Enjoy and let me know if you are team spring or autumn!
xoxo, Una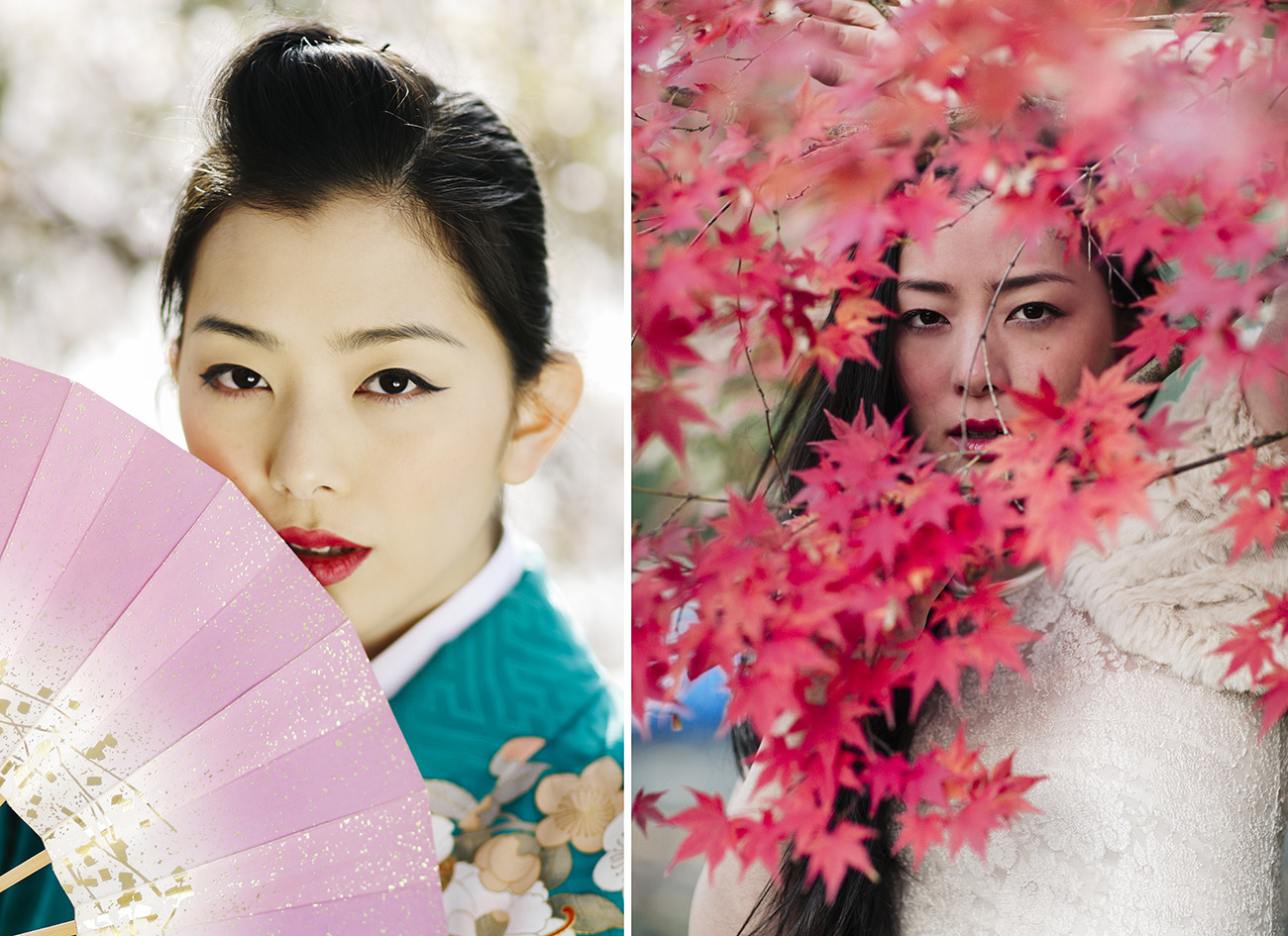 Japanese in Vienna: Meet Manaho Shimokawa:
Where do you come from and what brought you to Vienna?
I am from Fukuoka, Japan. Fukuoka is in South Island "Kyushu". Very near to Korea, that it only takes 2.5h to go with ship. I studied in Konservatorium Vienna (MUK: Musik und Kunst Universitaet), and stayed in Vienna after graduation.
Tell us something about your dance.Where can our readers see you perform?
I dance since when I was 5 years old. All because I wanted to wear pink tutus, I started to learn ballet. Since I was 9 years old, I had a dream to become a ballet dancer. Becoming ballet dancer in Japan was unrealistic 17 years ago. I decided to learn where the origin of ballet is. Europe.
I quit high school, when I was 17 years old, I went to Germany to study ballet without my family. It was a big decision, especially since Japanese first priority is "stable life" – for many people's eyes it seemed I chose a way out of the rail. Which I loved to do. I was sad and scared to leave beloved friends and family, but the same time my heart was bumping for joy. I still remember the heartbeat.
I came to Europe and met other kinds of dance, finally. I only knew ballet back then. I met Flamenco, jazz, hip hop, salsa, tango.. and modern dance. For the first time, I danced barefoot and realized that this is my way. I was attracted by the fact of freedom of expression. In ballet, you play a role. You are maybe a princess, king, clown… And story is an iron law, it's written by Shakespeare, or someone else ages ago.
But in modern dance, you dance yourself. You built up the history of art, not following the history. We dance to mirror the era we live on now.
Instead of a corset, we are naked. Instead of toe shoes,  we are barefoot.
Could you share some advice for young dancers?
To stay open. Practice movement is very important. But if you only dance in the studio, you ain't a performer. I believe dancers grow up out of the studio, by experiencing in ones life. Meet different people, listen to them. For me, it has been always a key to understand why I dance.
As a Japanese in Vienna – what do you like and what do you miss?
I like the diversity of culture. Since Japan is an island, it's still kind of closed culture. The mixture of different nationalities is a treasure of a continent. But I miss Japanese aesthetic sometimes. "wabi-sabi" or Japanese traditional architecture, the silence of nature… Food of course.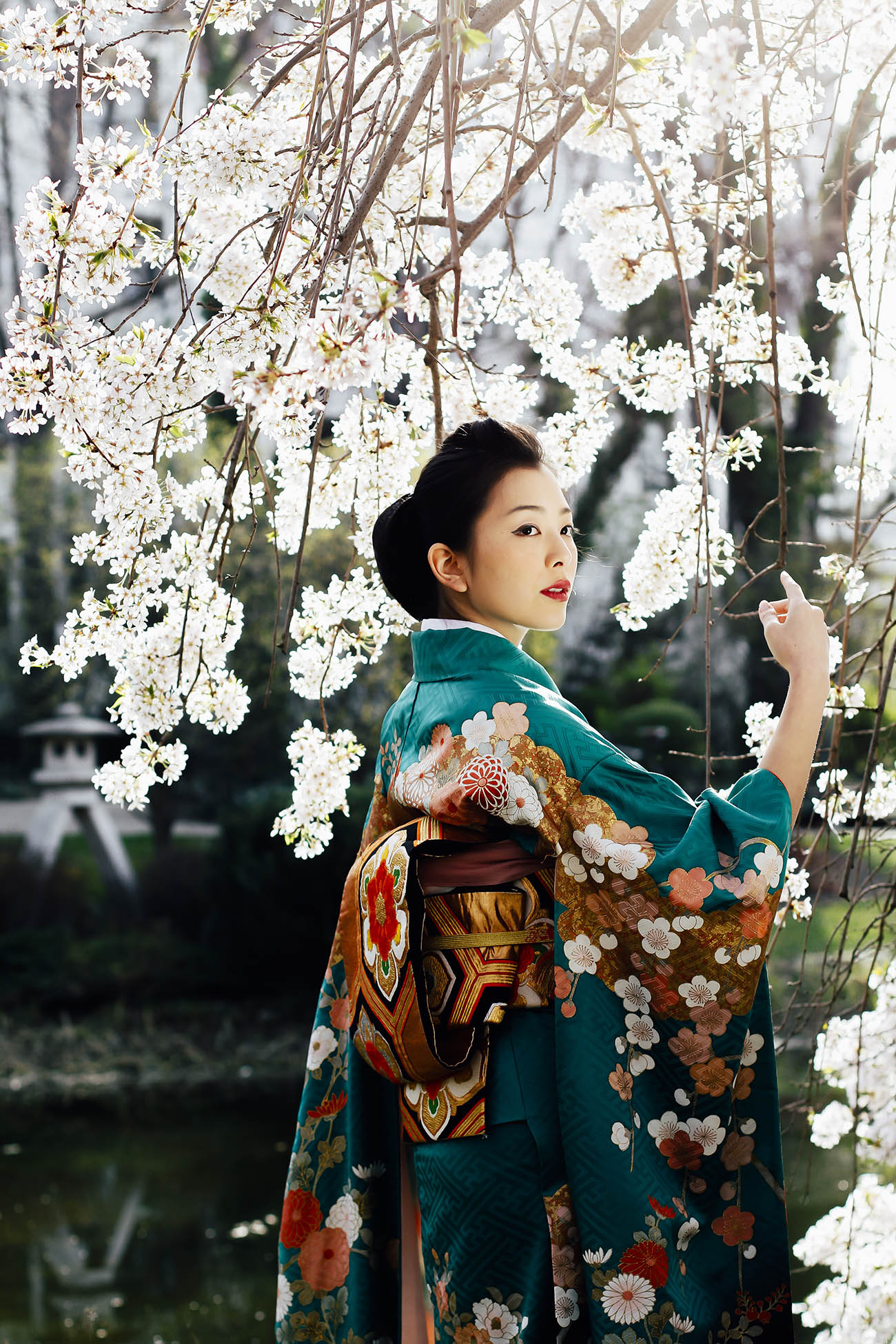 Mana's Tips – Feel Japan in Vienna
The first place to feel Japan is CHANOMA. Authentic Japanese Tea house on Faulmanngasse 7, next to Naschmarkt. The first Matcha Latte served in Vienna 10 years ago. If you want to taste real "UMAMI" of Tea, this is the place. Homemade Japanese sweet is freshly made every early morning as well as onigiri. With little hunger, it will be perfect place to chill. No music, no internet, to enjoy the taste of tea and conversation with your beloved person. Friendly Japanese smile will welcome you 10:00-18:00.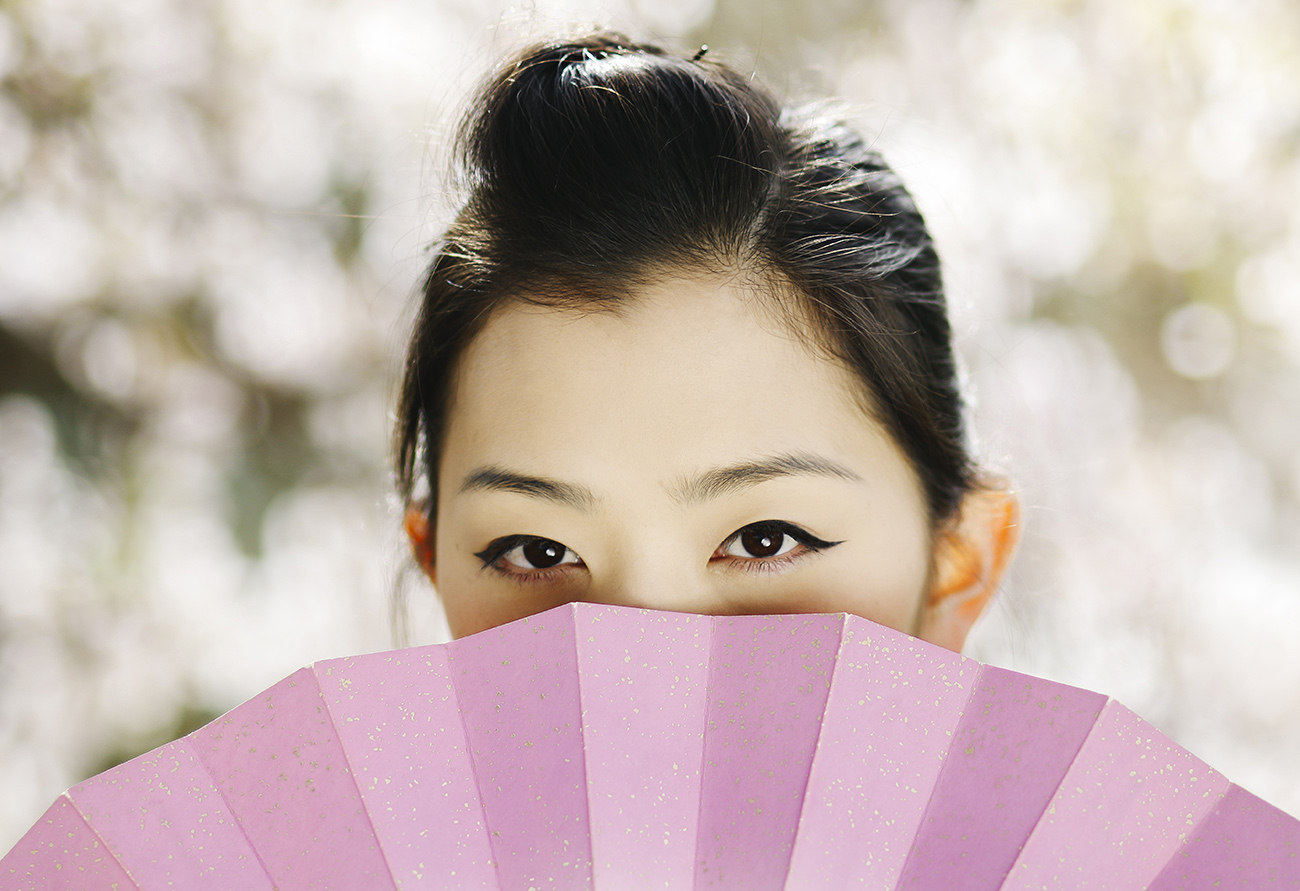 KALÊ is a herbal liqueur from Vienna contains multi-cultured spices or herbs such as Maca, Guarana, Eukalypus, Baldrian, and Damiana. From Japan, Yuzu, Matcha and Ginko are honor to be mixed. You can get at St. Saint-Charles Apotheke, Merkur or Julius Mainl.
Little out of town, just 40 mins of train ride, you will reach to restaurant TAUBENKOBEL. Once you step into this restaurant, you will find a wonderland spreading in front of your eyes. Not only your tongue, they amuse your eyes. The dishes are incredibly sensitive and rich in taste. With each bite you discover the journey of joy. Pure art of food. Since the Sous Chef Christoph Mandl got an influence from Japan, sometimes you can feel a little Japan in the course.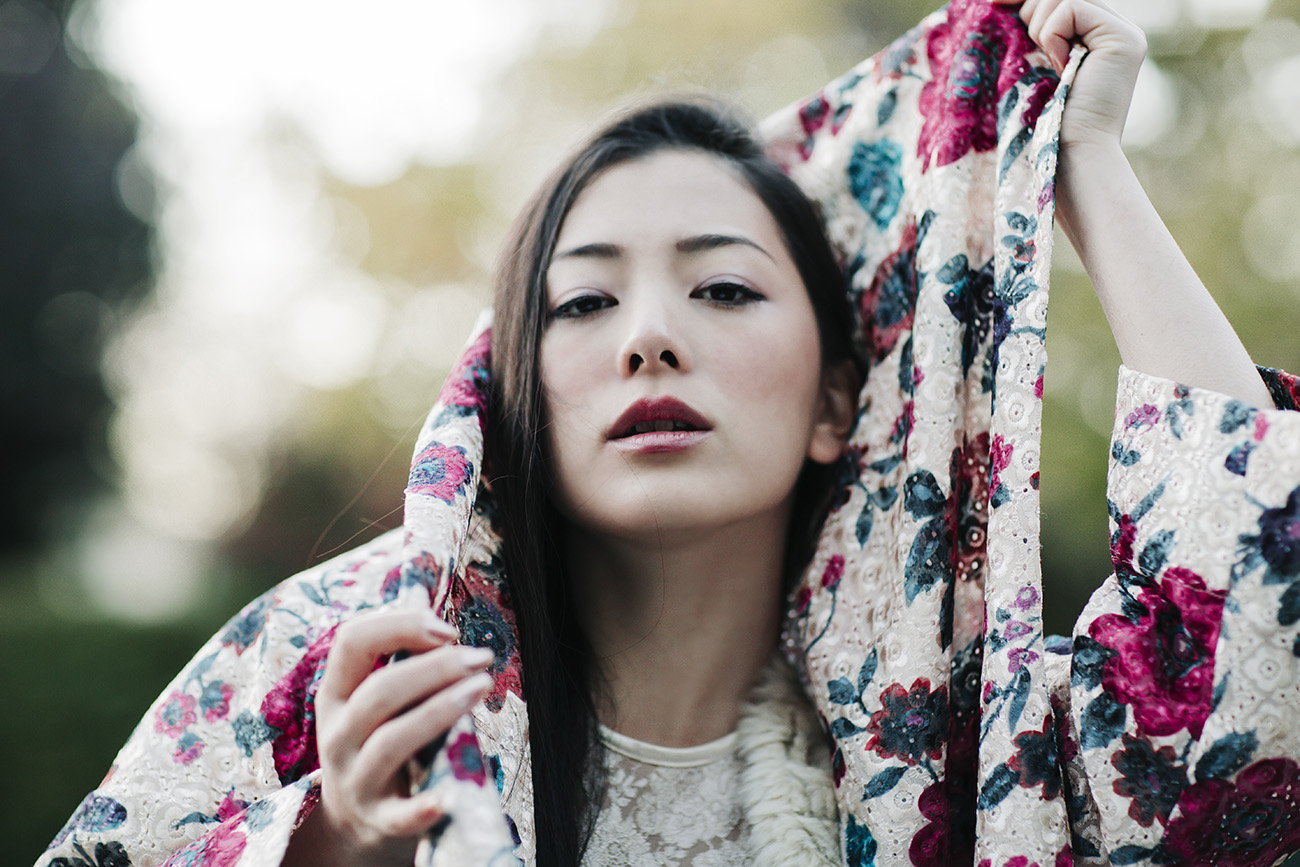 If you want to enjoy Sushi in Vienna, I recommend KOJIRO 1  (address: Rechte Wienzeile 1). When it's lunchtime, you should be careful because it will be super full since there are only 7 seats. It's a tiny tiny hidden sushi bar beside Nachmarkt. The Japanese Sushi Meister prepares you sushi in front of you.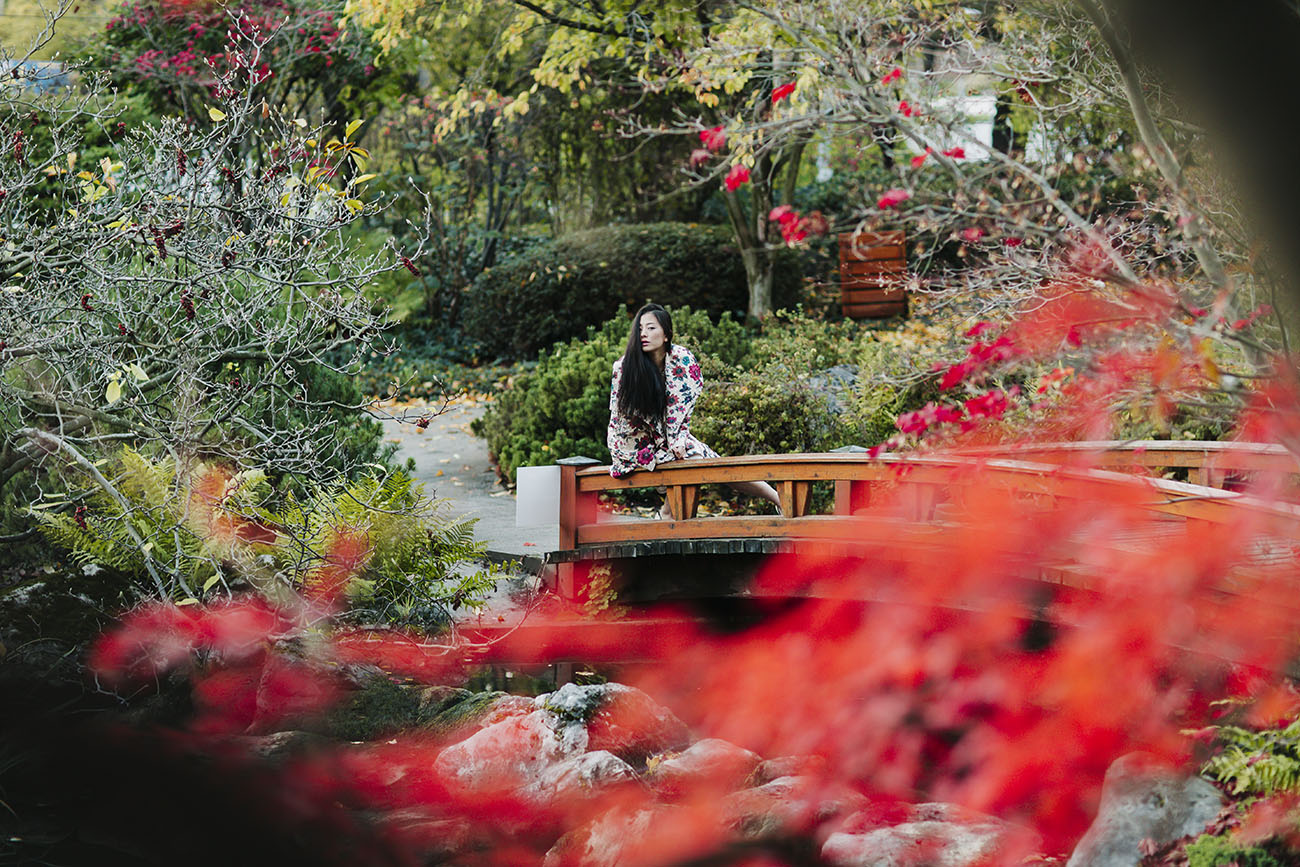 Autumn shooting was done late in the afternoon (we managed to capture the last rays of light), while our spring shooting started early in the morning and the light was just wonderful!

And in the end, I need to thank gorgeous Mana for sharing her tips and for this interview! Arigato dearest! Can't wait for our next photo session. <3
If you want to work with Manaho or see her perform, make sure to take a look at here website here. <3