Ending your day with a perfect dinner is always a great idea. In Vienna, one of the places you can do this is definitely LE'O, a fine dining restaurant in the first district. We were invited to a dinner at LE'O a while ago, and we were really delighted with the experience, which is why we decided that this restaurant should definitely be featured on our blog Vienna Insider and shared with you.
What we instantly liked at LE'O was the sophisticated, romantic atmosphere of its gorgeous interiors. While waiting for our order we were sipping Bellini (cocktail made of champagne and fresh peaches), which is one of our favorite drinks. It compliments the vibe of this place, and if you ever go to LE'O, we strongly advise you to try their Bellini.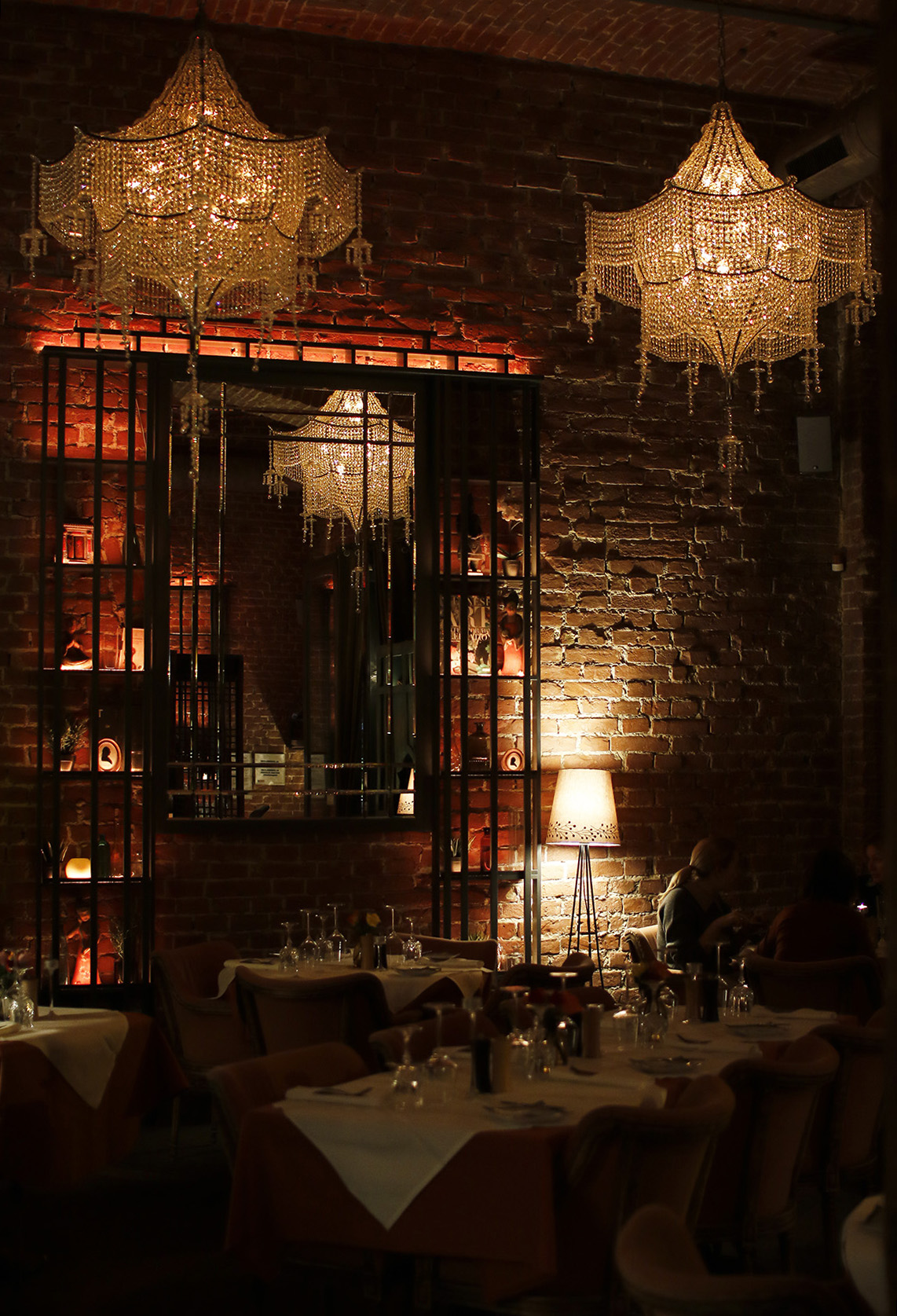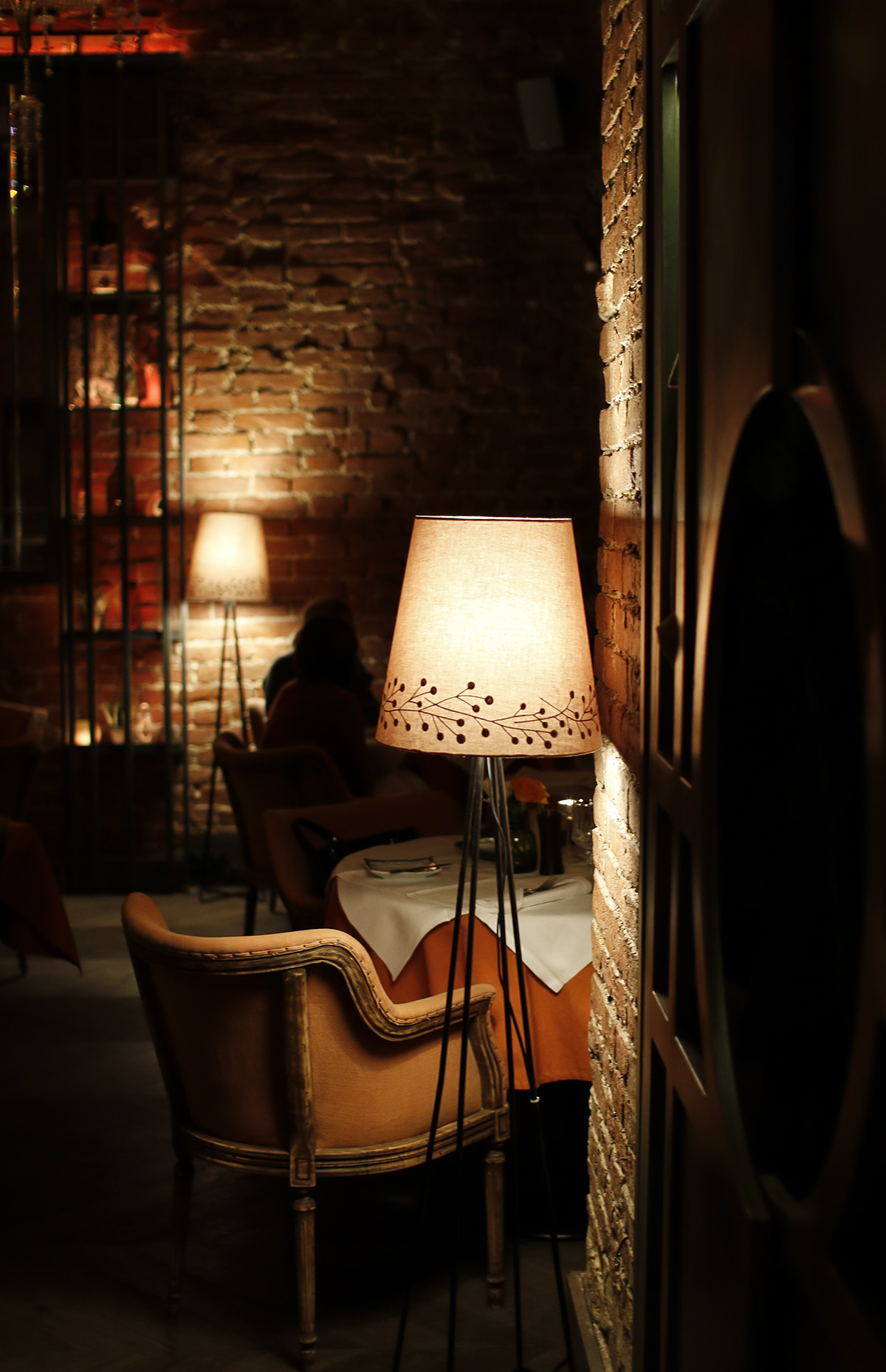 As for the food, we had a salad with grilled avocado and burrata cheese, tuna steak and duck breast with pak choi. Everything was excellent, but our favorite was the duck breast. It is a cut of meat quite difficult to handle, but at LE'O they mastered it! It was exactly as it should be – juicy with crispy skin. We also need to mention that LE'O bakes homemade bread. We always appreciate this effort in restaurants, somehow we feel like they really care about their guests, if they bake their own bread. Because baking requires lots of love!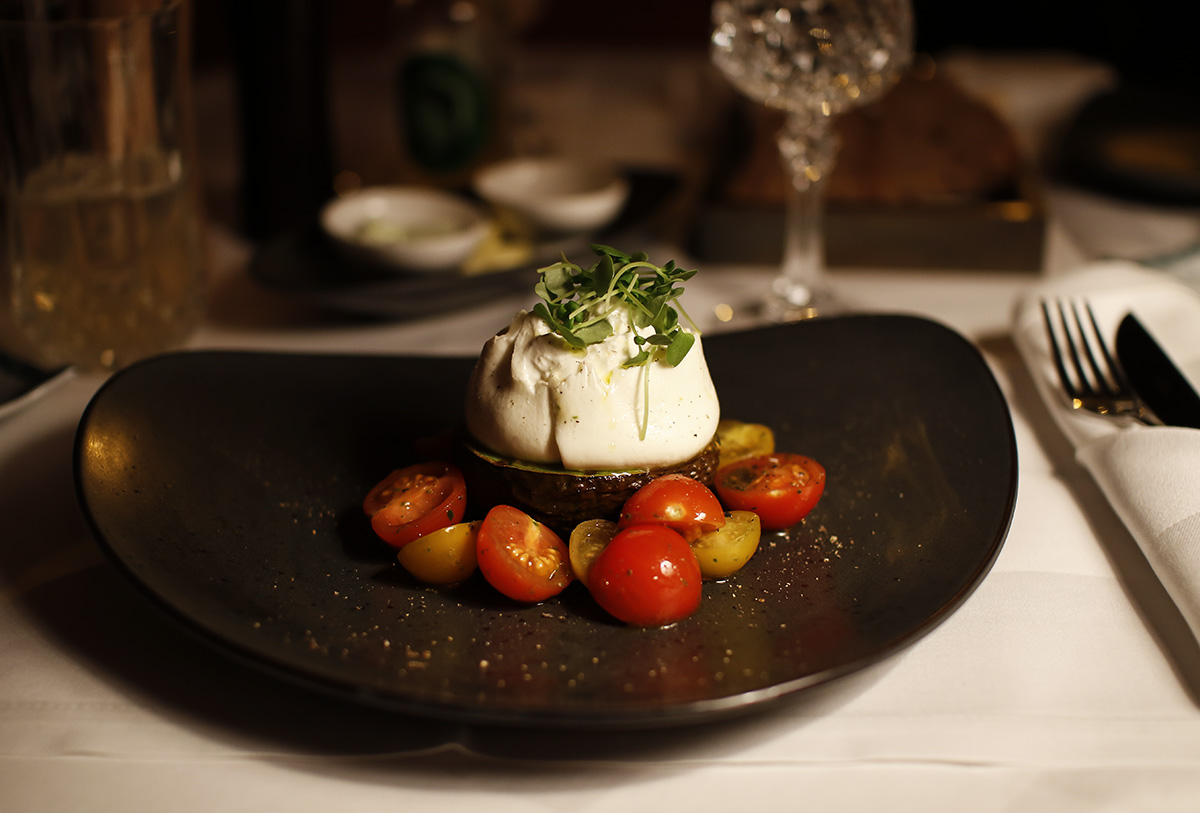 Good food always makes us happy, and a great meal always needs to end with a dessert. We had mango sorbet and pain perdue (a luxury version of French toast, made of brioche), which both tasted like heaven! Really the mango sorbet was so rich in flavor, like pure frozen mango puree, and the pain perdue… it was soft like a cloud, utterly delicious! We could already envision having it for breakfast. It probably suits better in the morning, but we couldn't resist it, even though it was already late for this little, caloric sin. 🙂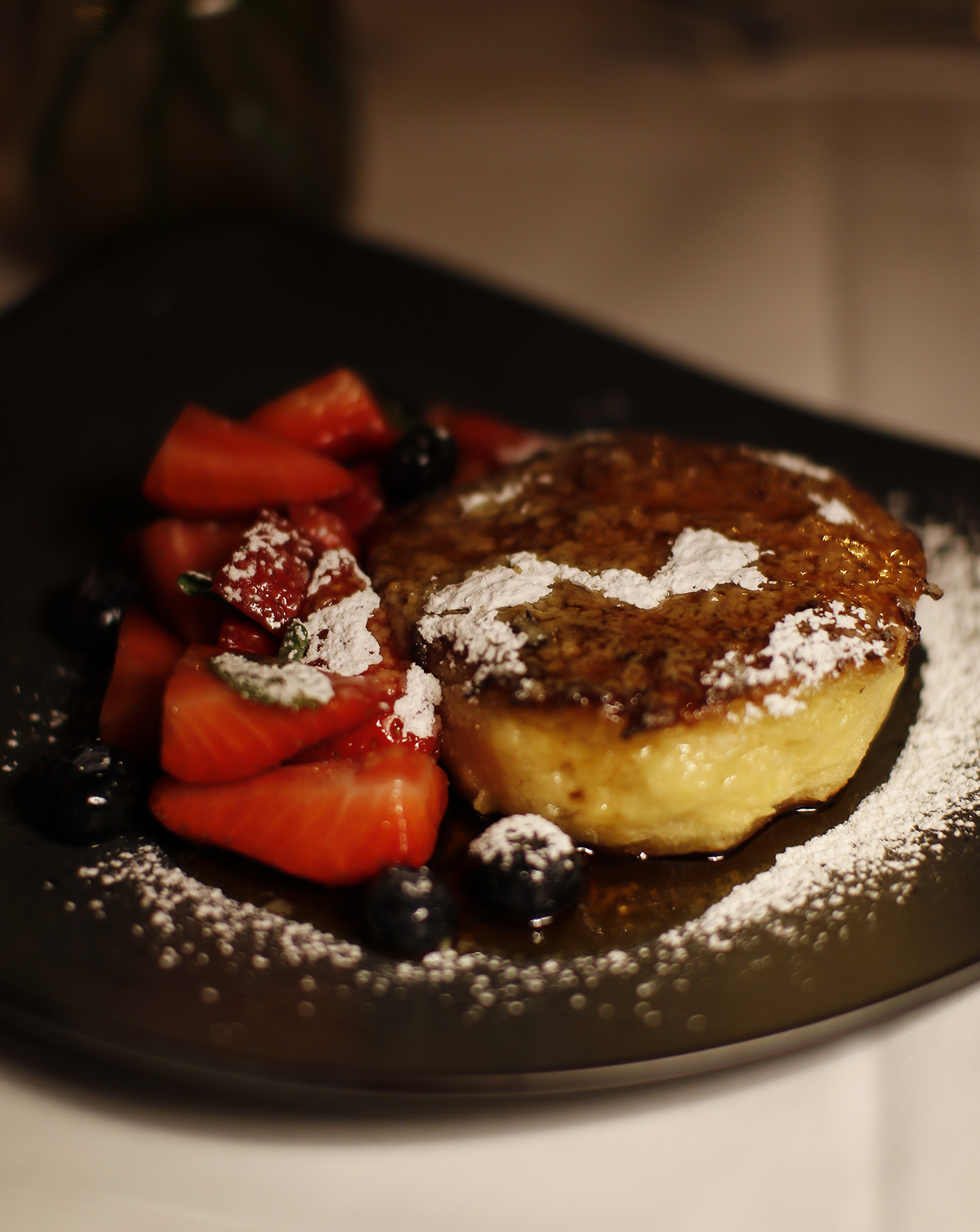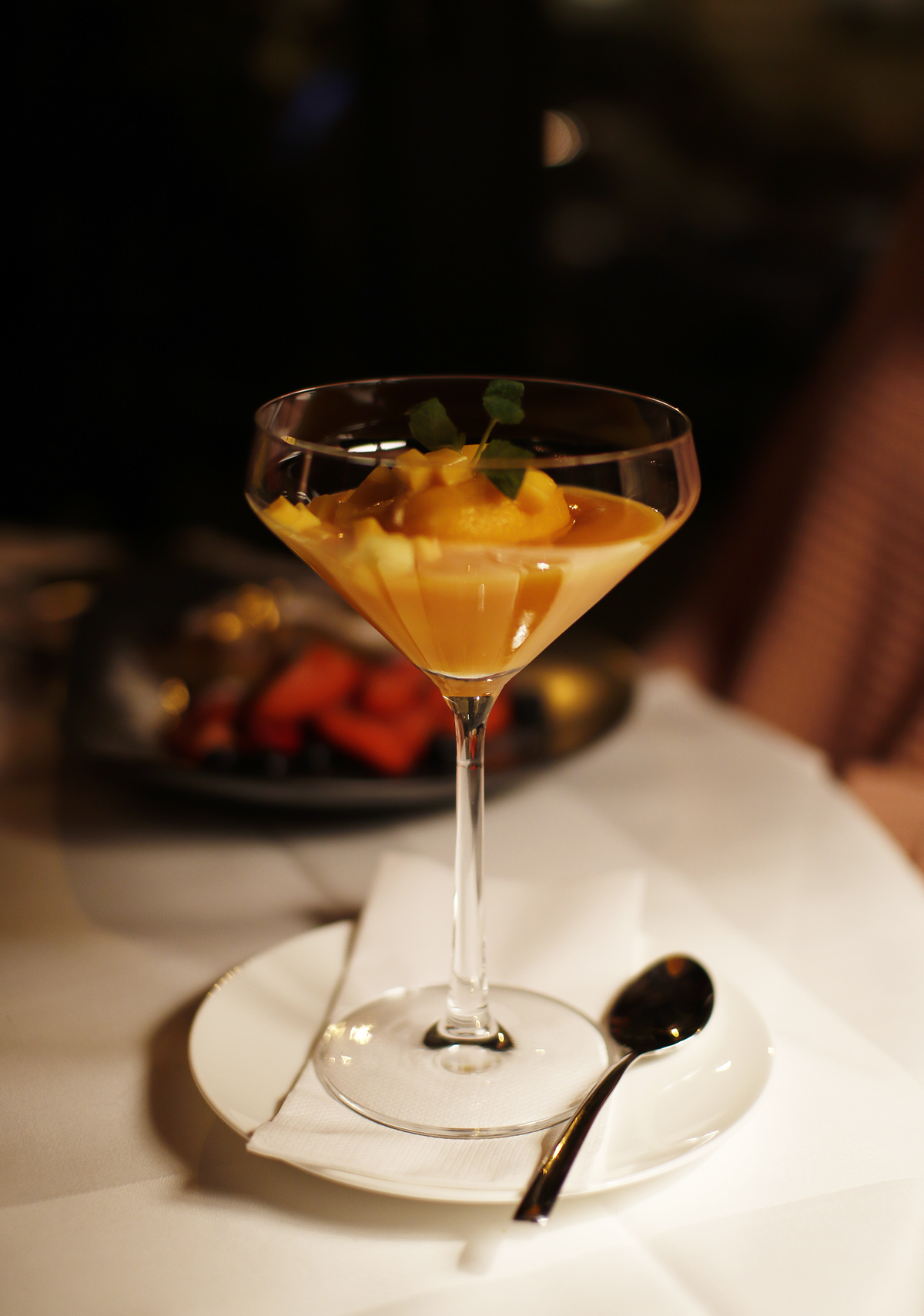 Yes, our faithful readers already know our passion for writing about food… It is not only because we somehow always tend to write these posts late at night, when a little snack would be nice, but also because we grew up with stories about food. All those stories for kids including some food related content, were always our favorite. We loved them because they not only make you imagine how something looks like, but also how it tastes. I mean, what is not to love about food stories?! Only the fact that they make you hungry. 🙂
But enough with the childhood memories and back to our review of LE'O.
It is a restaurant with exquisite food, great service and romantic atmosphere. A place your girlfriend or wife will for sure LOVE (believe when two girls tell you this :)). A place to perfectly end your day with some wonderful flavors. Or even start your day like this, as they also serve breakfast and brunch, but that is a story for some other day. 🙂
xoxo,
Una and Isi
LE'O
Address: Zelinkagasse 2/2, 1010 Vienna
Website, Facebook