Konnichiwa minna-san!
Welcome to Setagaya Japanese garden in the 19th district of Vienna!
The cultural exchange between Doebling, the 19th Viennese district, and Setagaya – a suburb of Tokyo, resulted among other, in the creation of this beautiful oasis.
The best time of the year to visit Setagaya Japanese garde is undeniably early spring, when the trees are blossoming. Magnolias are among our favorite trees, so we hurried to the Setagaya park last week, to admire their beauty. Even though we have never been to Japan, the moment we entered the garden made us feel as if we landed in a different world. The gorgeous landscape, with numerous plants and ponds, covered with the most beautiful fringe lilies and the peaceful atmosphere of Setagaya park, makes it a great place for relaxation, reading or just taking some time to think and fill with positive energy.
We are hoping that you will like our shots!
xoxo,
Una and Isi
Setagaya Japanese Garden
Address: Hohe Warte/Gallmeyergasse, 1190 Vienna
How to get there: Take a tram number 37 (at U2 Schottentor, or U6 Nussdorferstrasse), stop Barawitzkagasse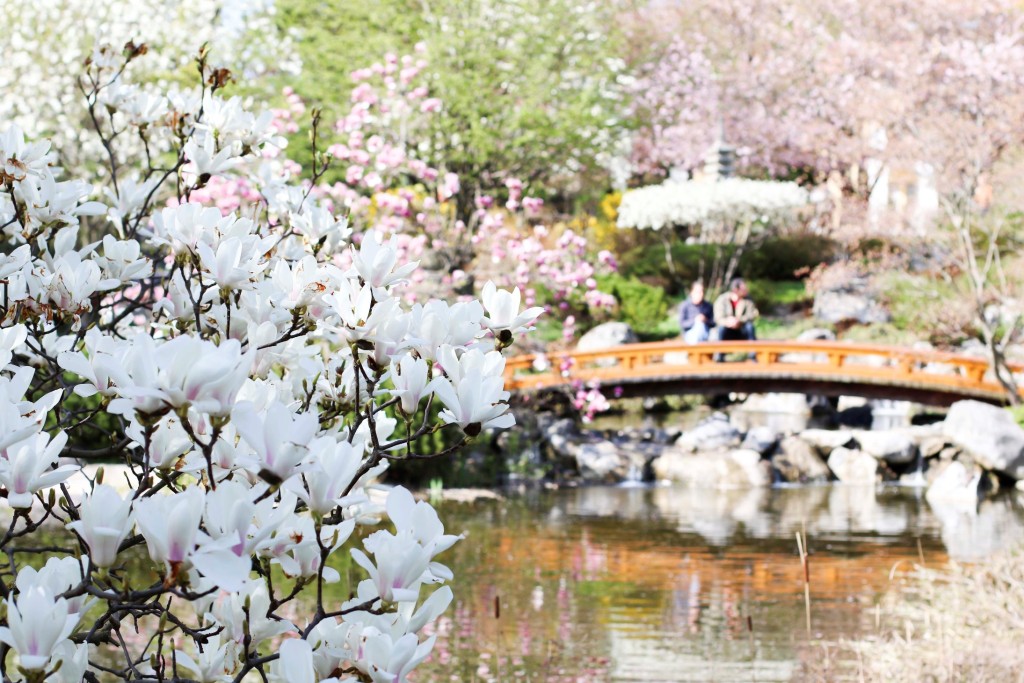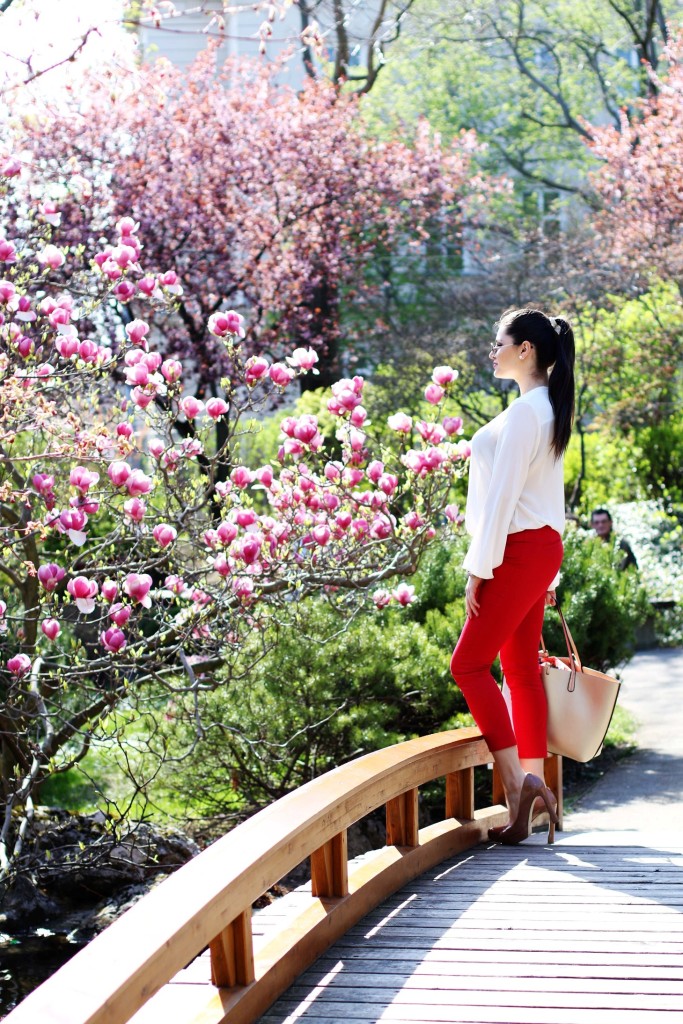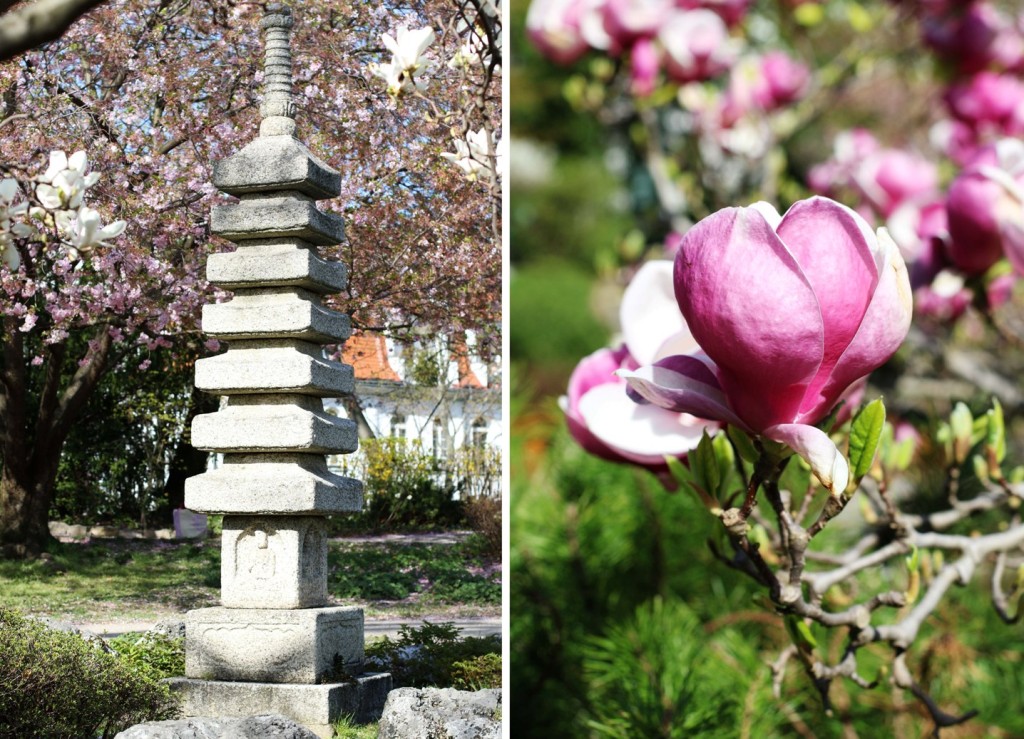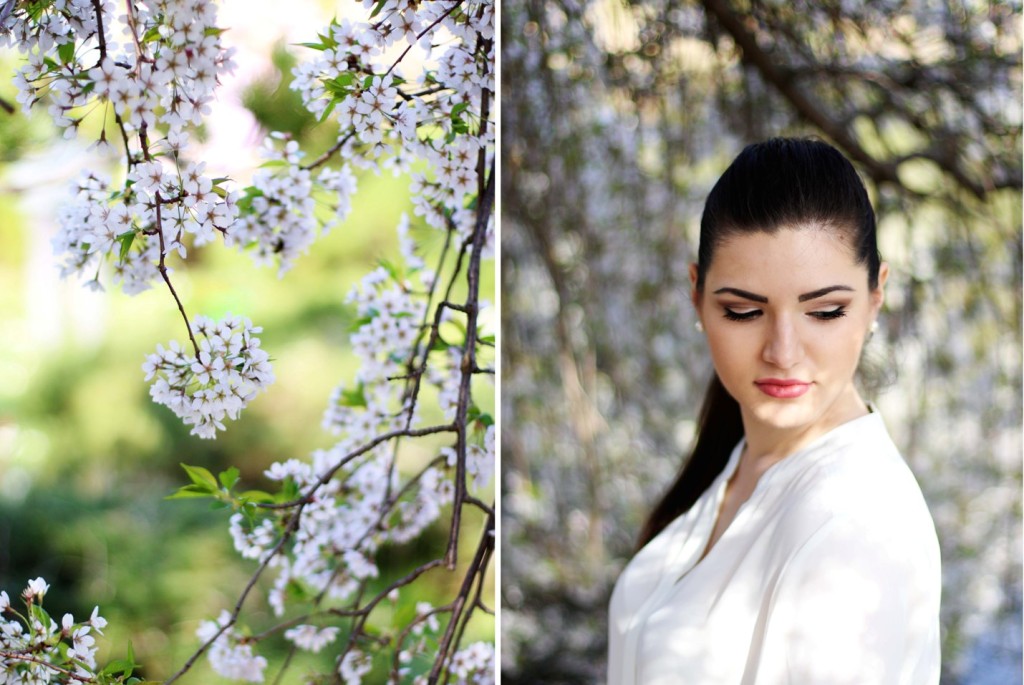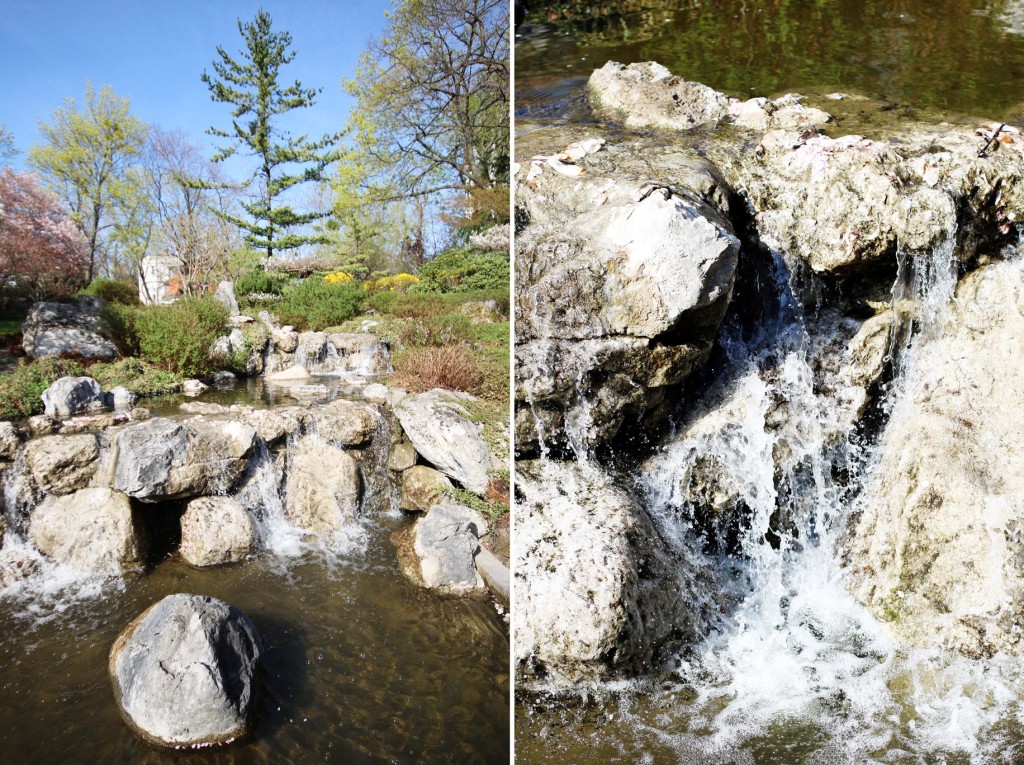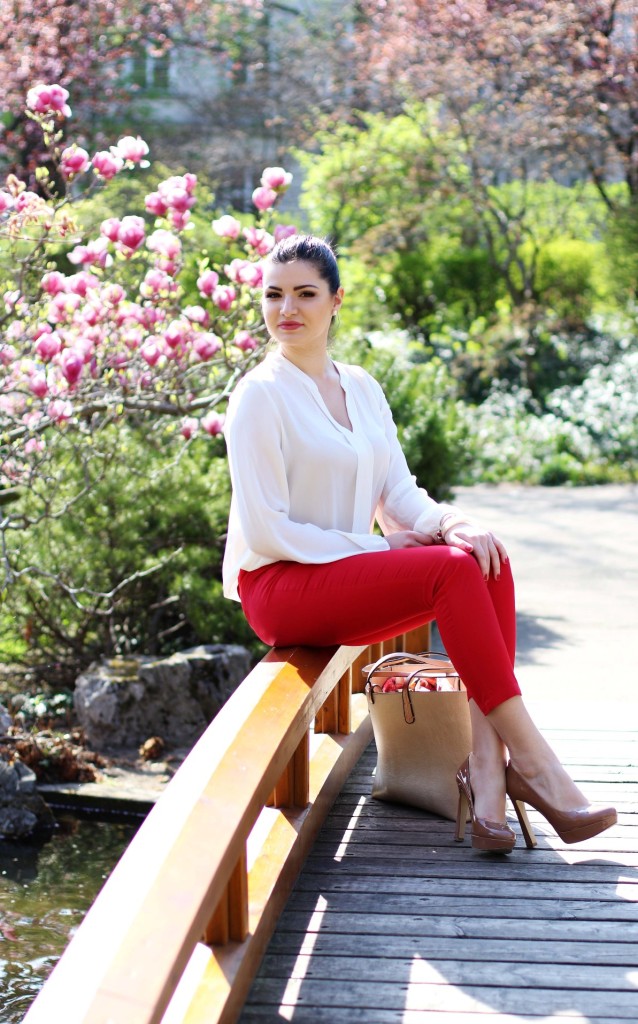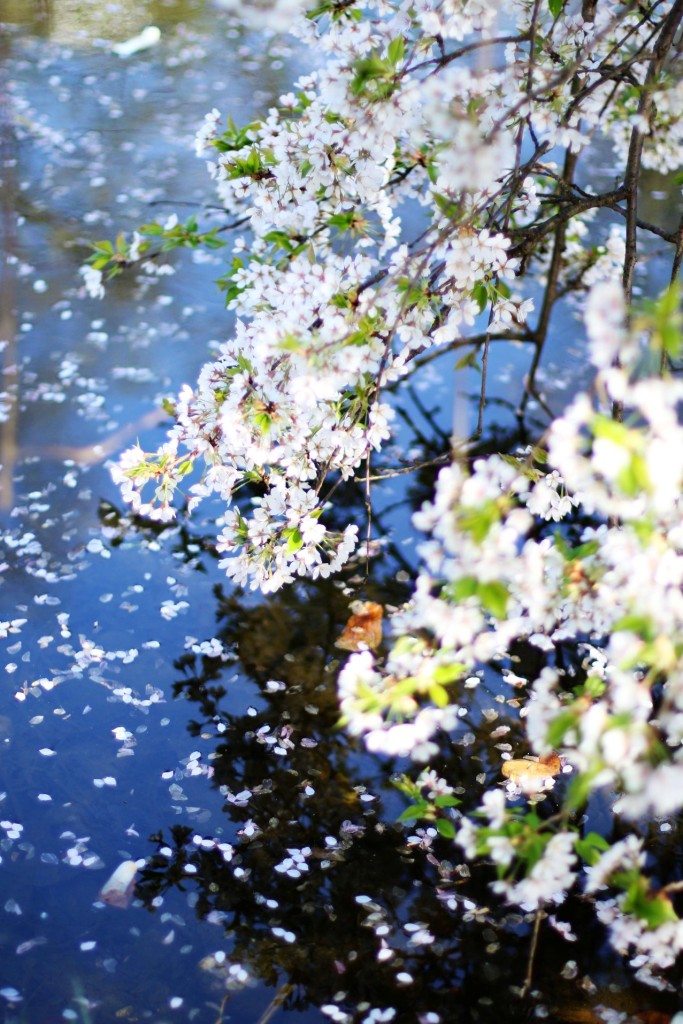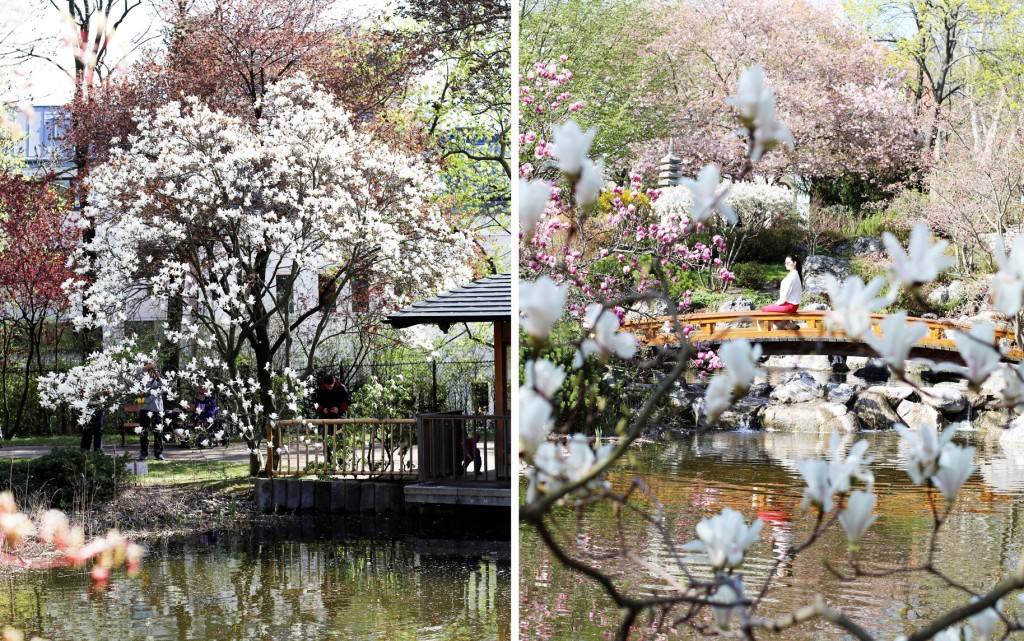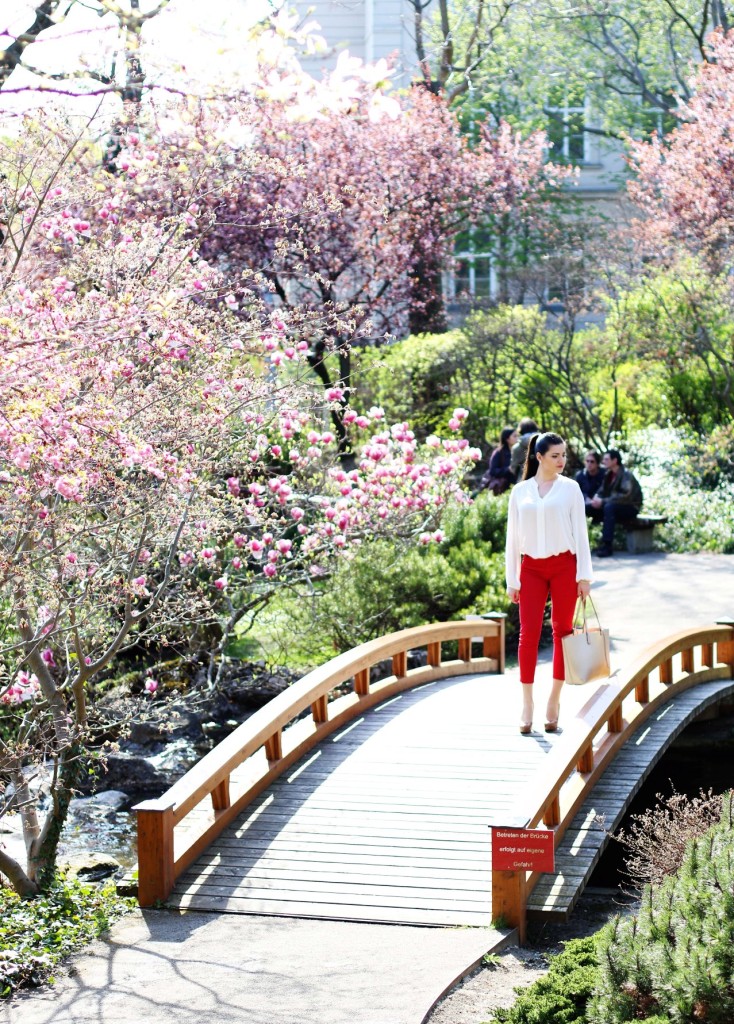 Isidora's Outfit: Pants (Mango), Top (Primark), Shoes (Guess), Bag (Zara)