Xmas is around the corner and we decided to prepare for you a small Vienna Christmas markets guide. Or maybe we should call it ultimate Vienna Christmas Markets Guide, since it covers 8 markets out of 12 around the city? 😀
This festive mood is our favorite time of the year in Vienna, because the streets feel so lively and cheerful. December is all about street food and meeting friends at the markets to warm up with a glass of punch. And nothing goes without a massive stuffed potato. 😀
There are many many Christmas markets all over Vienna and even after living here for 3 years, we still didn't manage to visit all of them. But the ones you will find in this guide are the ones we like the most. In case you are staying in Vienna just for a few days, it might not be possible to visit all of the markets. But we hope this guide will help you find the right one for you. Enjoy! 🙂
Christmas Market at Schönbrunn Palace
This is our favorite Christmas market so we had to mention it first. 🙂 It is very spacious, so you won't get ran over by the crowd. This market is a great choice if you want to purchase some nice souvenirs or delicacies. For more information, check our separate post about Christmas market in Schoenbrunn here.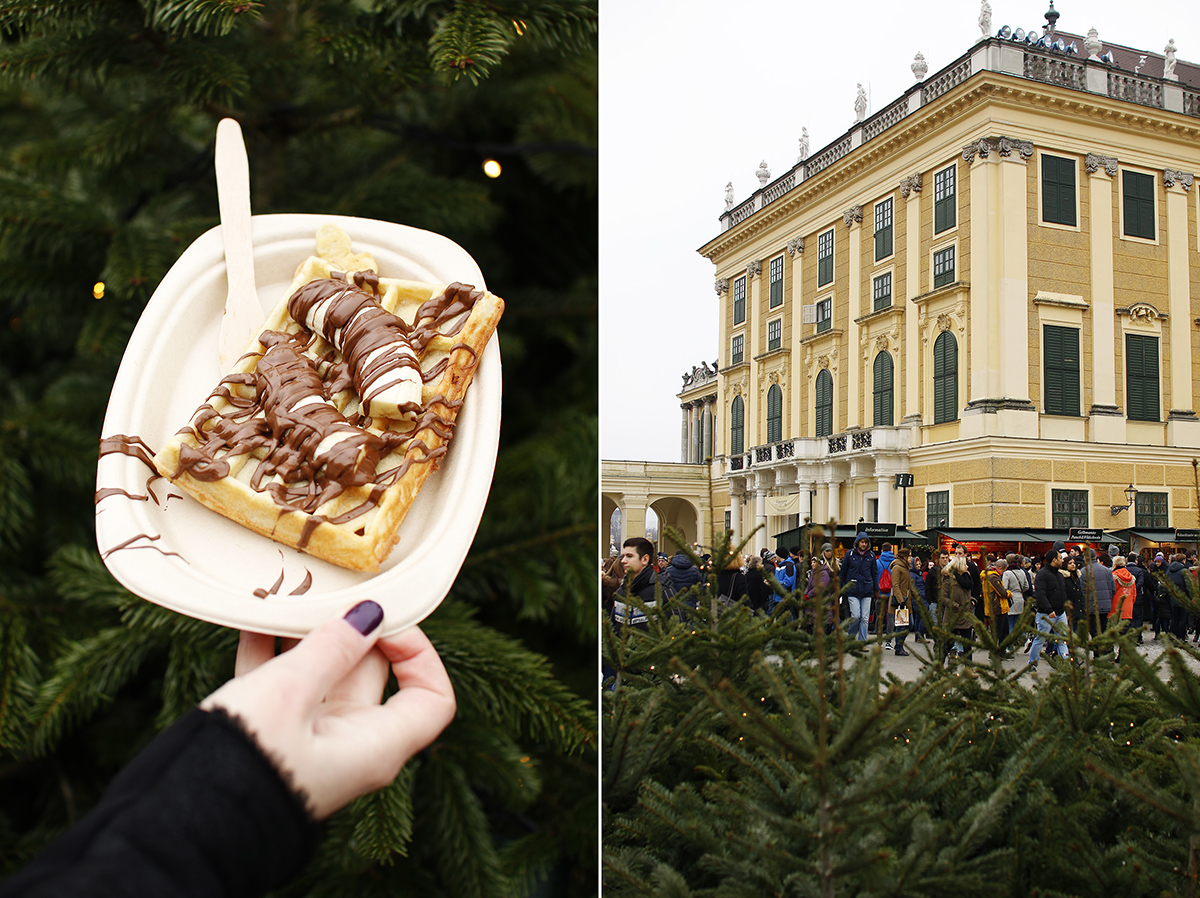 2. Christmas Market am Hof
This market is located in the first district, just a few streets away from the main tourist zones Graben and Kaertner street. It is a smaller market, where you can buy lots of souvenirs, they have a great choice of food (we suggest you to try the huge donuts called Bauern Krapfen with jam or a type of garlic bread Langosch) and edible gifts, such as gingerbread cookies from Austrian region Bad Ischgl (really good ones!). However an absolute must try here, that you can only find on this market, is the sweet warm rose, an Austrian specialty. It is exquisite! For more information click here for a post with more information about this market.
Just a few meters away from this market you will find yourself at the old Viennese Christmas market Freyung, so after finishing your wine, you can slowly move to that one. 🙂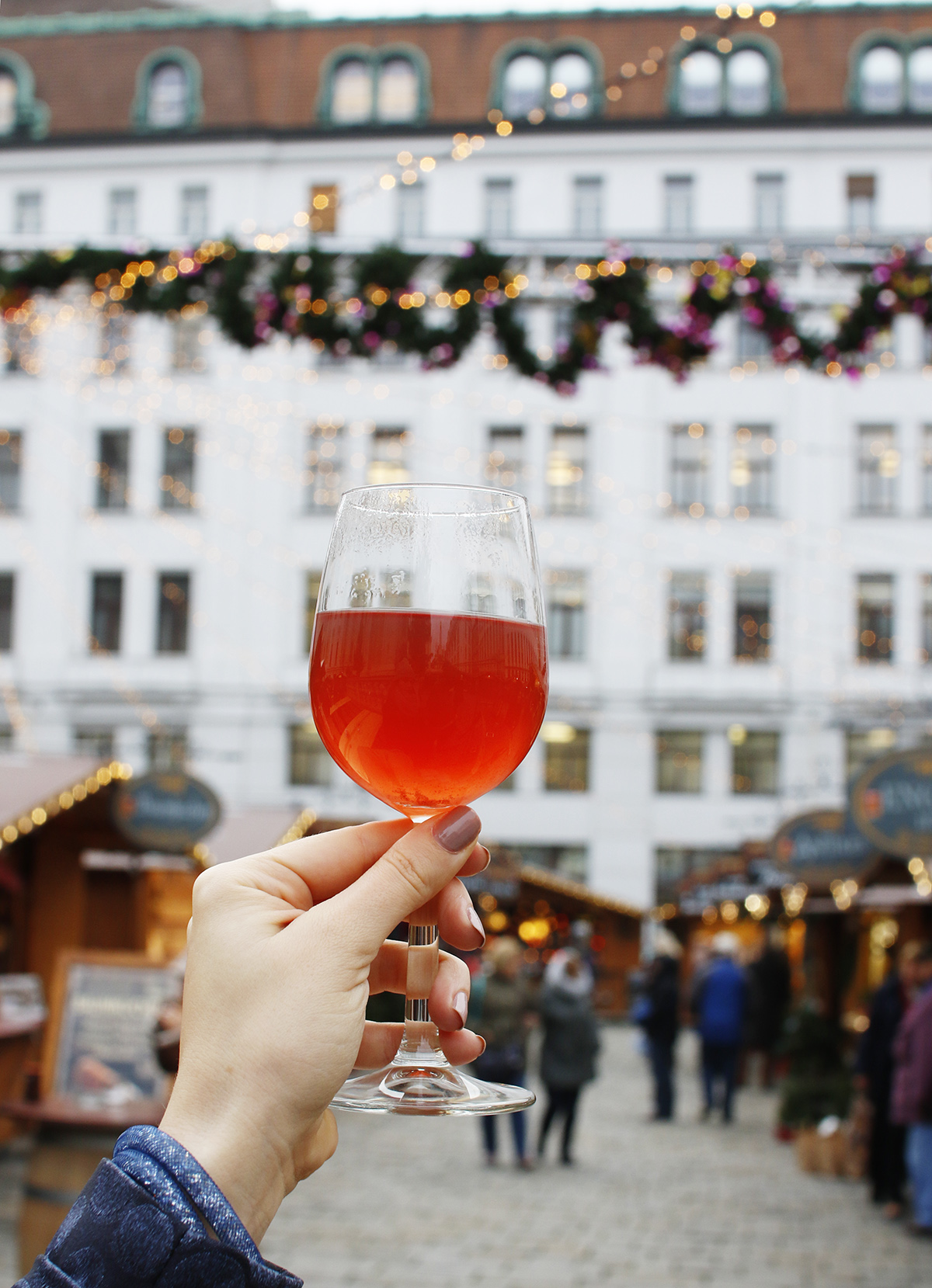 3. Christmas Market Spittelberg
For most of our Viennese friends, Christmas market at Spittelberg is the favorite one. Well hidden from the tourist eyes, in the seventh district, close to Museums Quartier, this market indeed has a unique atmosphere. The cobbled narrow streets and small wooden stands will make you feel as if you were in some other city, far away from imperial Vienna. So if you are into off-the-beaten-path places and eager to see where the local Viennese people meet for punch, Spittelberg is the place for you. There are many food stands here which differ from the usual ones on Christmas markets (as the one with gnocchi for example), lots of them offering many sorts of punch and ciders, and some nice souvenirs.
4. Christmas Market Rathaus
Christmas Market in front of Rathaus – the Viennese city hall is for sure the most popular and colorful of all the markets around the city. Bling is everywhere you look around, and so are the people. In general we must admit that we were no fans of this market, because it was always over decorated in colors and symbols that together made no sense. But this year, things have changed! No more cupcakes on the trees, no more one million colors, but a beautiful arch and most of the lights are yellow now. Despite the crowd, we go to this market quite often since this is where we get our favorite treat of all times – the massive stuffed Potato Jim! We tried it on several other markets, but this one is the best. You will find it in the first row, in front of the Rathaus building (if you are turned with your face to Rathaus, the stand Potato Jim will be on your right side). Our favorite combination of toppings is garlic sauce, ham, cheese and corn. It is sooooo delicious, real comfort food. 🙂
And the second must have at this Xmas market is the berry punch. You will find it at the stand which is also in the first row next to the building, in the very left corner.
As for other stuff, obviously you can find a bunch of overpriced souvenirs (yes, we dare to say so, since almost everything looks like, and probably is, pure mass production stuff) ranging from ornaments, toys, clothes, candles, sweets, everything you can think of.
Tipp: If you want to walk around this market in peace, you should avoid weekends and maybe even go during daytime.
5. Christmas market Karlsplatz
Christmas Market at Karlsplatz is the place to go if you like handmade, artistic things and if you are with kids. Art and kids, what a combo, right?! 😀 At this market, you will find many stands where artists sell their goods, and on the other hand, it is perfect for kids as there is a playground with hay and farm animals. You will find more photos and information in a separate article we wrote here.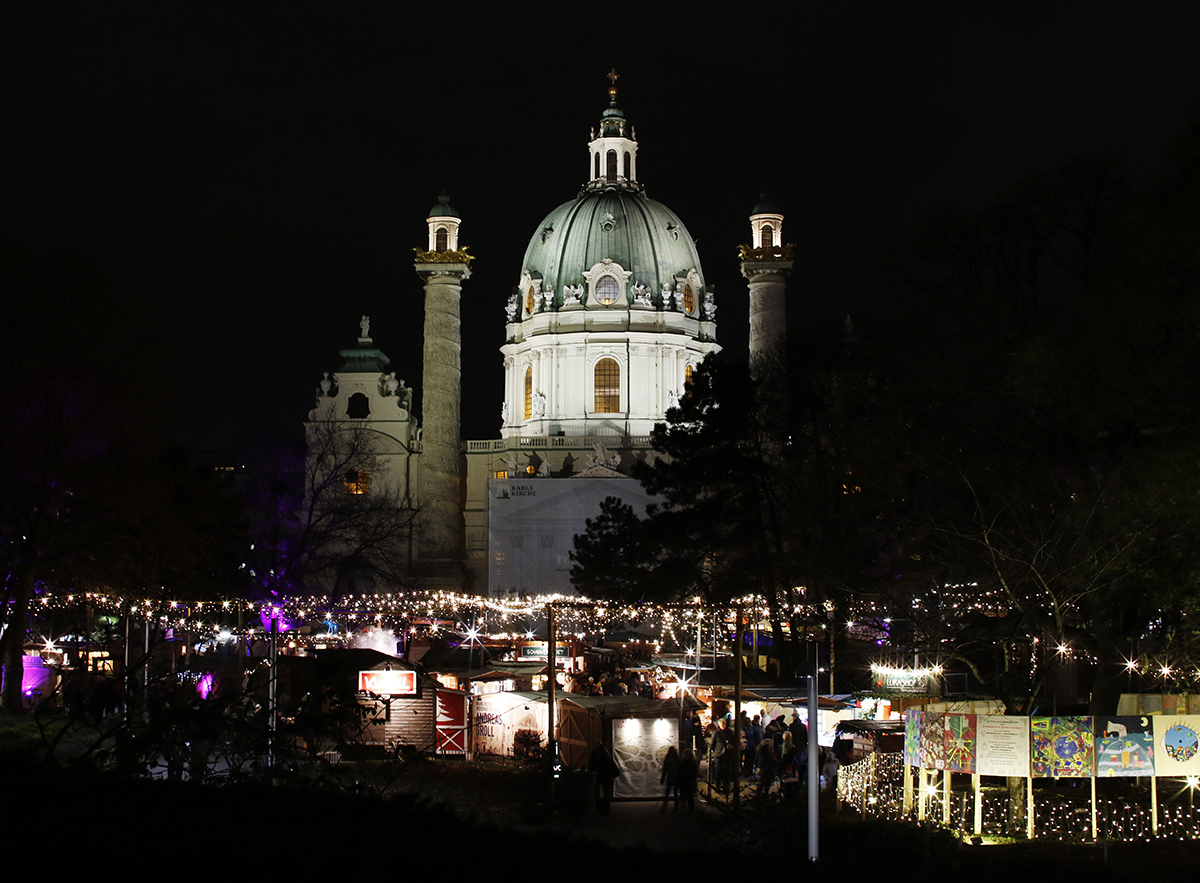 6. Christmas Market Belvedere
Just like Schoenbrunn, Belvedere has a Christmas market too. It is not too big, but the stands are very elegant and nicely decorated. We never spotted anything special when it comes to souvenirs here, but had a very delicious potato with melted raclette, served with pickles and Austrian cured ham. Belvedere is always gorgeous and if you are into imperial spirit, you will love the atmosphere of this market.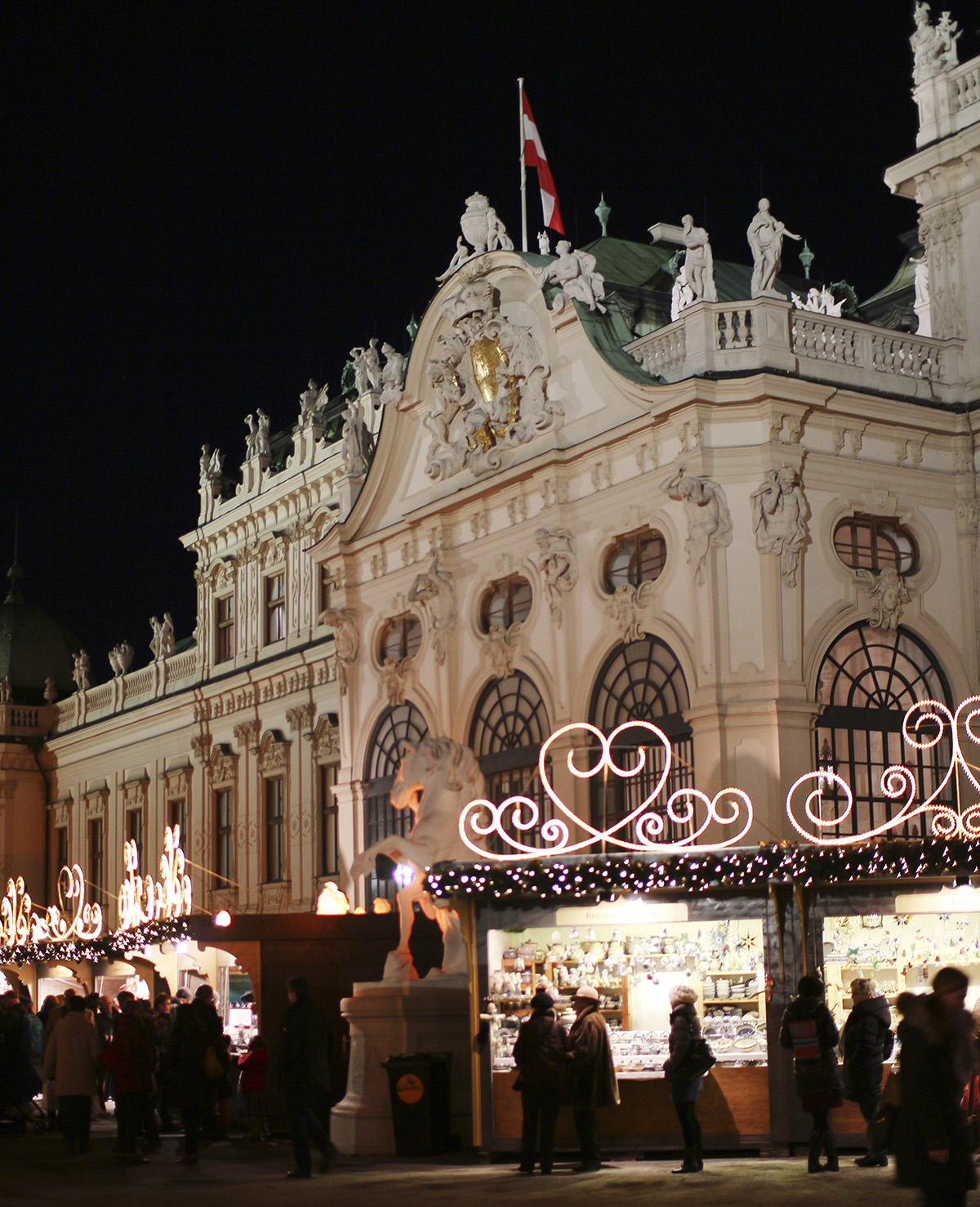 7. Christmas Market at Maria Theresien Platz
This Christmas market is surrounded by two beautiful twin museum buildings and it is quite big. Similar to the one at Rathaus in terms of offer when it comes to gifts and souvenirs, but not in terms of food. It is just a few minutes walking distance from another market at Museums Quartier, which is very popular among young people. You can read more about this market in a separate post here.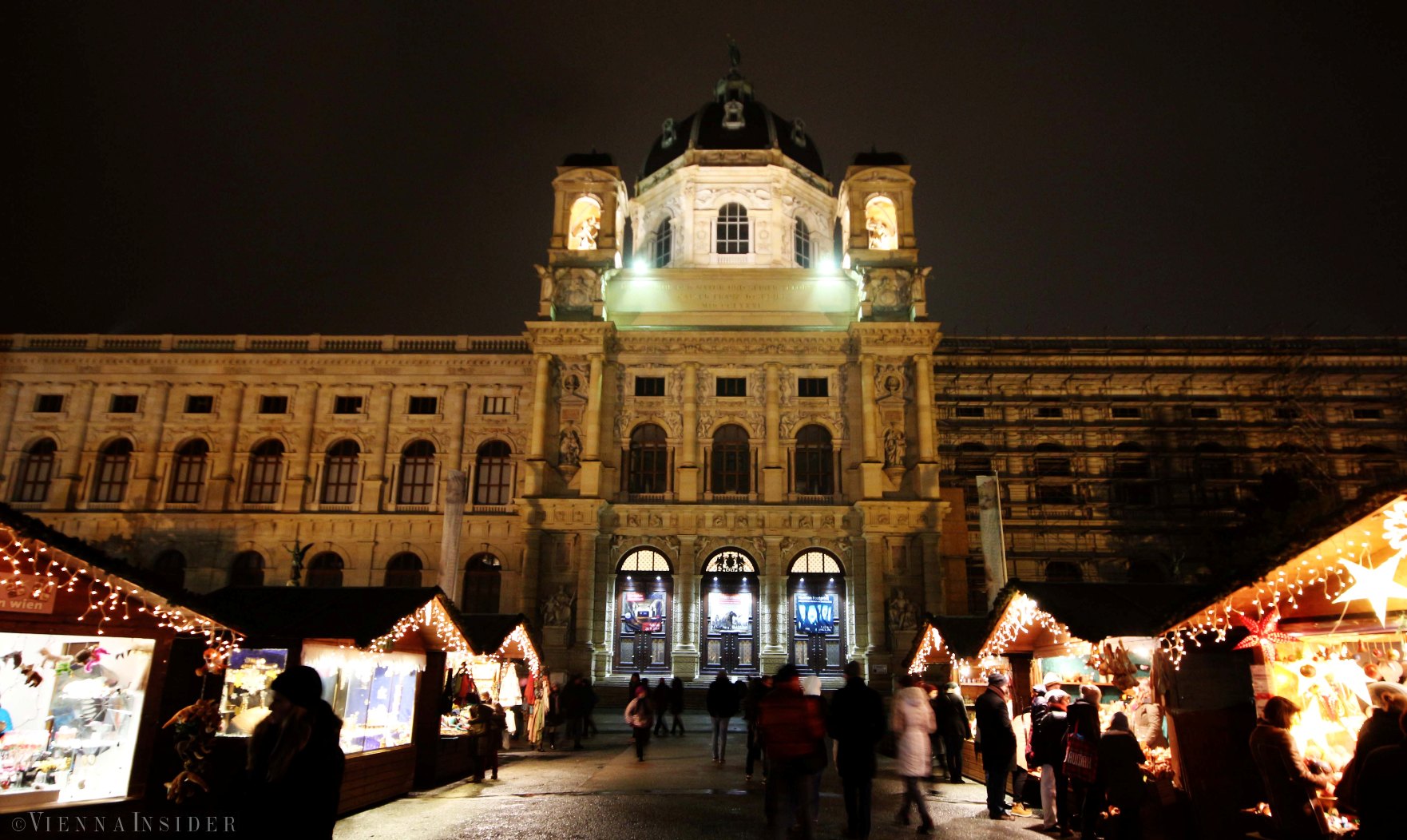 8. Christmas Market Stephansplatz
What would heart of Vienna be without a Xmas market? Surrounding Stephansdom, in touristy beehive is guess what – one more market! We recommend you to warm up here with a goulash soup served in bread bun.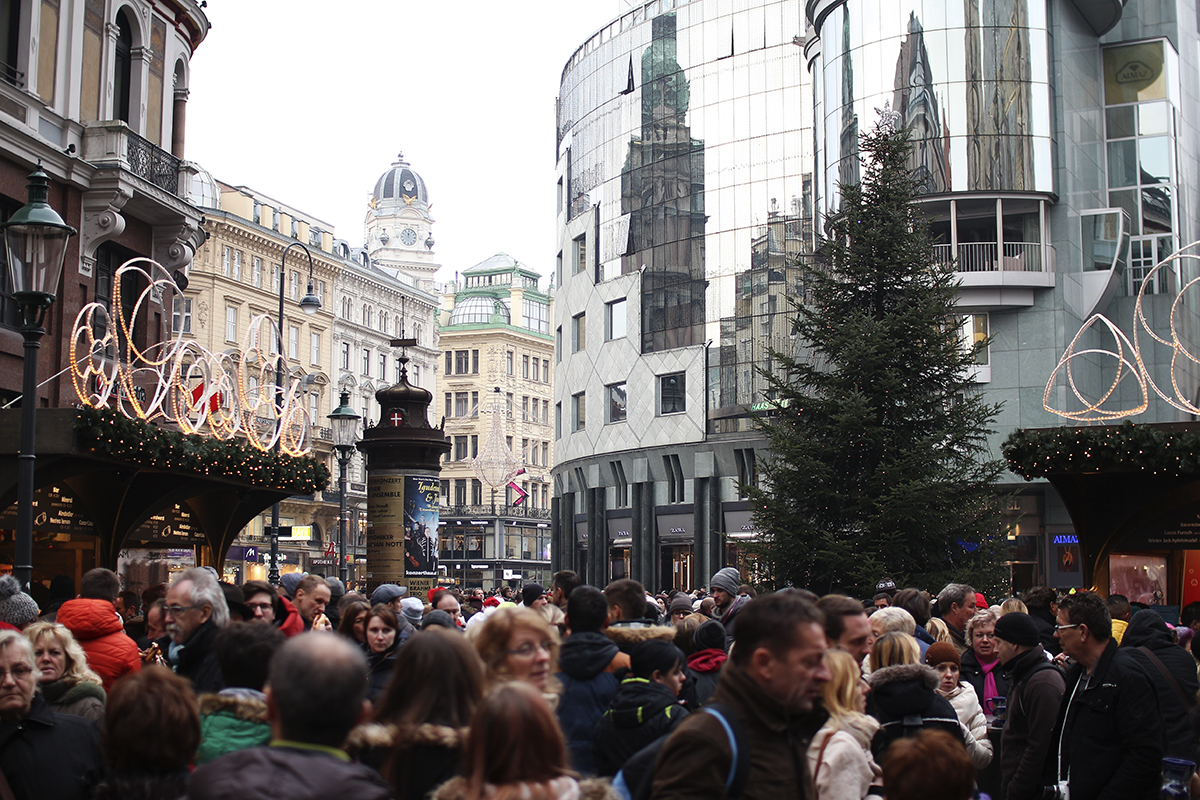 We are hoping you enjoyed this post! Let us know in the comments, what is your favorite Xmas market in Vienna!
xoxo,
Una and Isi