So many of you loved our blog post about the most Instagrammable cafes in Vienna, so today it is time to show you a few more picture perfect Viennese cafes, that I got to visit during CEWE Instawalk, together with a few other fellow bloggers. Probably everyone already knows CEWE,  but just in case you dear reader don't – CEWE is the largest European company that specializes in digital print. They print photographs, posters, all sorts of photo gifts and my personal favorite of them all – the photo books. I love creating CEWE photo books after almost every trip Isi and I go to, it is such a beautiful memory of all our adventures! CEWE photo book also makes a perfect gift for my special friends, of whom, as you can imagine for someone being a photographer (and having like terabytes of pictures of my closest people :D), I have so many pictures. After years of friendships, I love to put all that together in a visual story.
Now CEWE invited us, the Viennese Instagrammers -bloggers (@marestella.me, @sophiehearts, @frankly.alina, @meanwhileinawsometown, @julesvogel  and @vanillaholica) for an Instawalk and to take pictures in photogenic cafes around town. Our best works have been collected and printed in the brand new product CEWE FOTOBUCH Pure. It is really quick and easy to create CEWE FOTOBUCH Pure through the application that you can download here. Once you get the app, all you need to do is to select 22 pictures right from your phone, add some text if you want (to personalize the book, for me this step is a must!) and that's it. Your memories, will arrive in a few days, printed in this elegant square book. Also what I appreciate a lot is that CEWE print has a sustainability certificate. Stay tuned until the end of this post to see how you can win a CEWE FOTOBUCH Pure! 🙂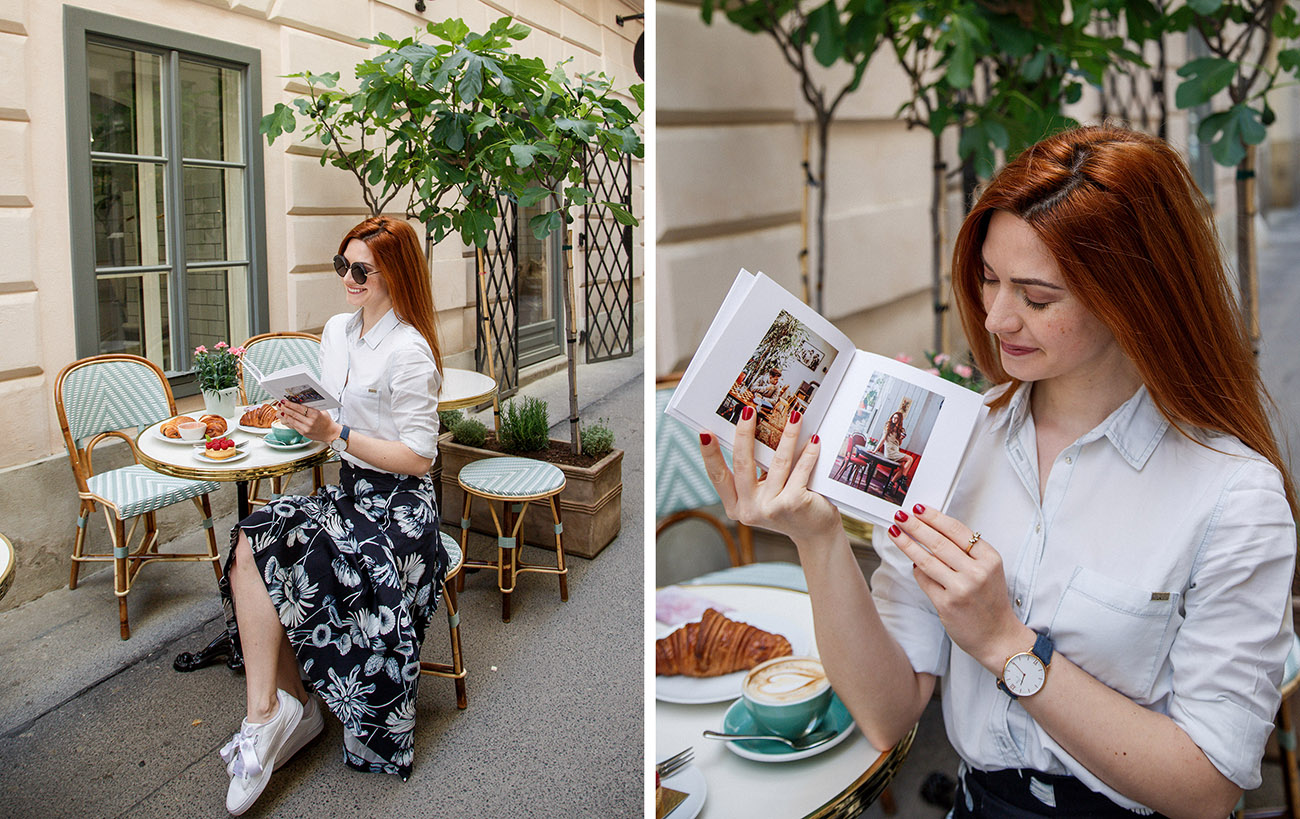 It is time to show you the picture perfect Viennese cafes! Off we go!
We already wrote about Ulrich, like aaaaages ago. It is located on my favorite square in the 7th district -St.Ulrichs Platz. They have such a cozy garden, super tasty and photogenic food. Also the service is friendly, relaxed and quick! I love this place for breakfast, they have so many delicious dishes, such as breakfast sandwiches, porridge, vegan breakfast (tried it recently and it is really top!), as well as pancakes. Breakfast and brunch hunters, go to Ulrich and I guarantee you will enjoy.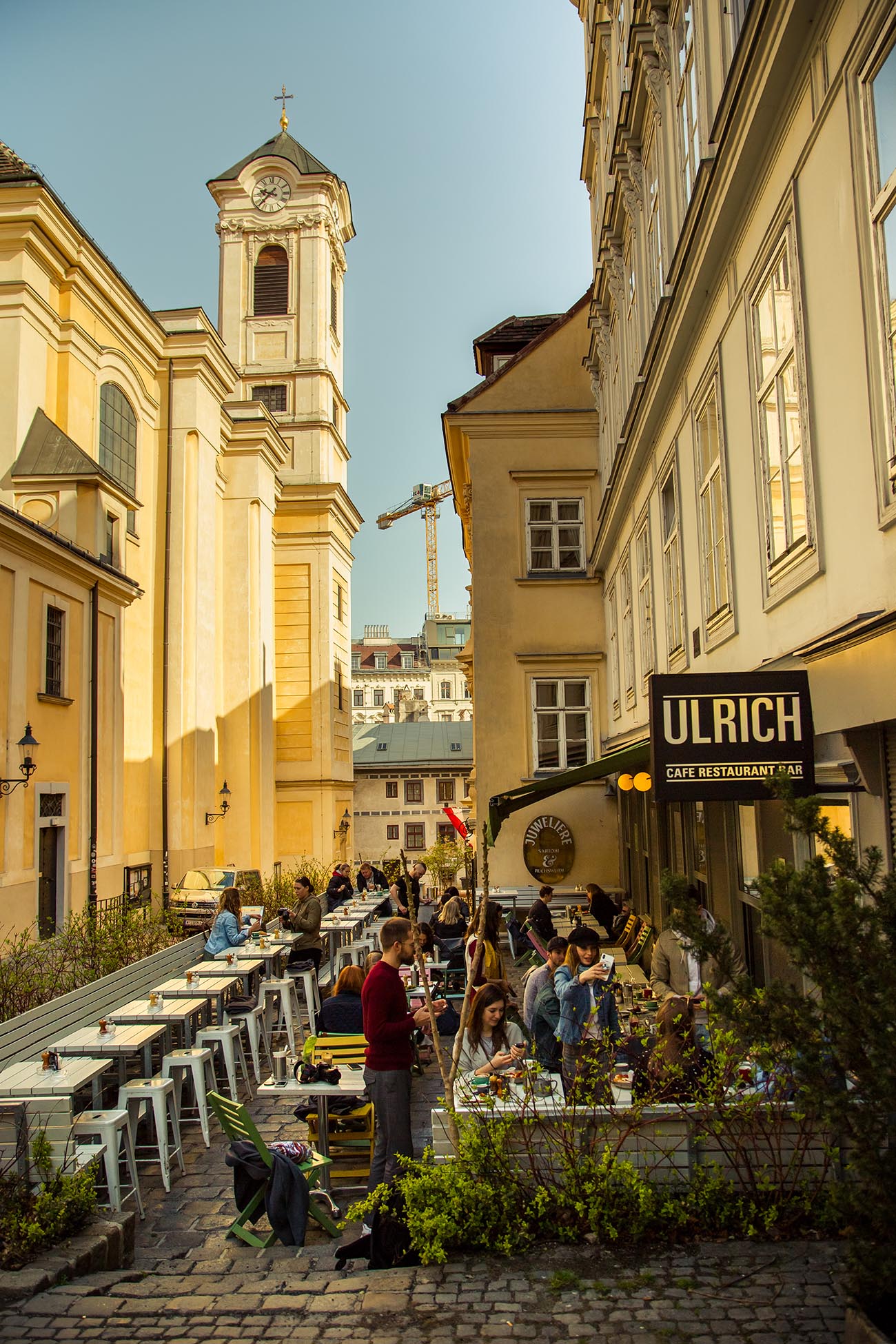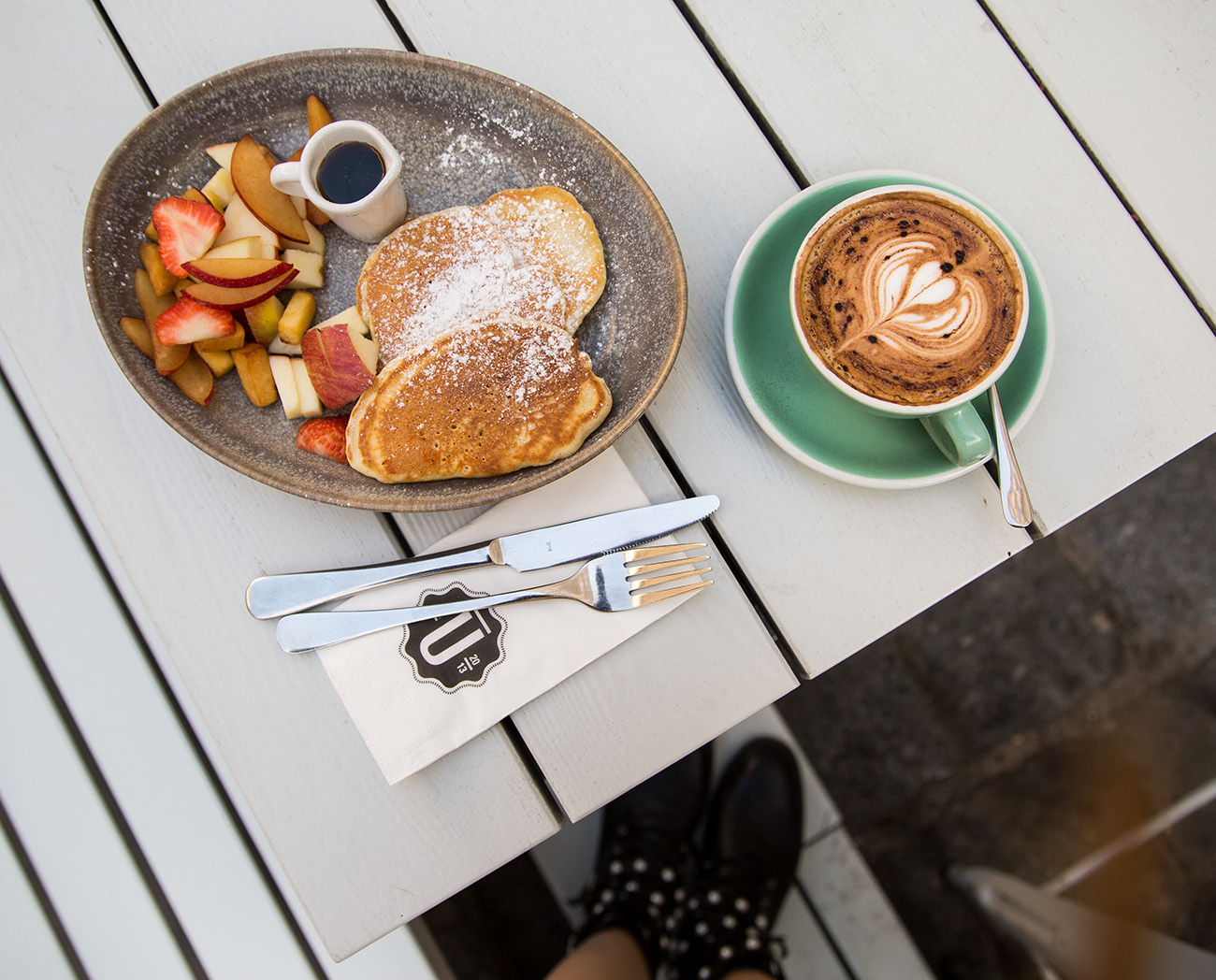 Another gem located at the St.Ulrichs square, Burggasse 24 is a vintage cafe and shop in one. Just look at those marble tables, carpets, and vintage atmosphere. My favorite corner was definitely this gorgeous swing in the garden. Picture perfect, cozy, perfect for the sunny days. I still got to try their breakfast, but from what I have seen on other tables, it looked delish!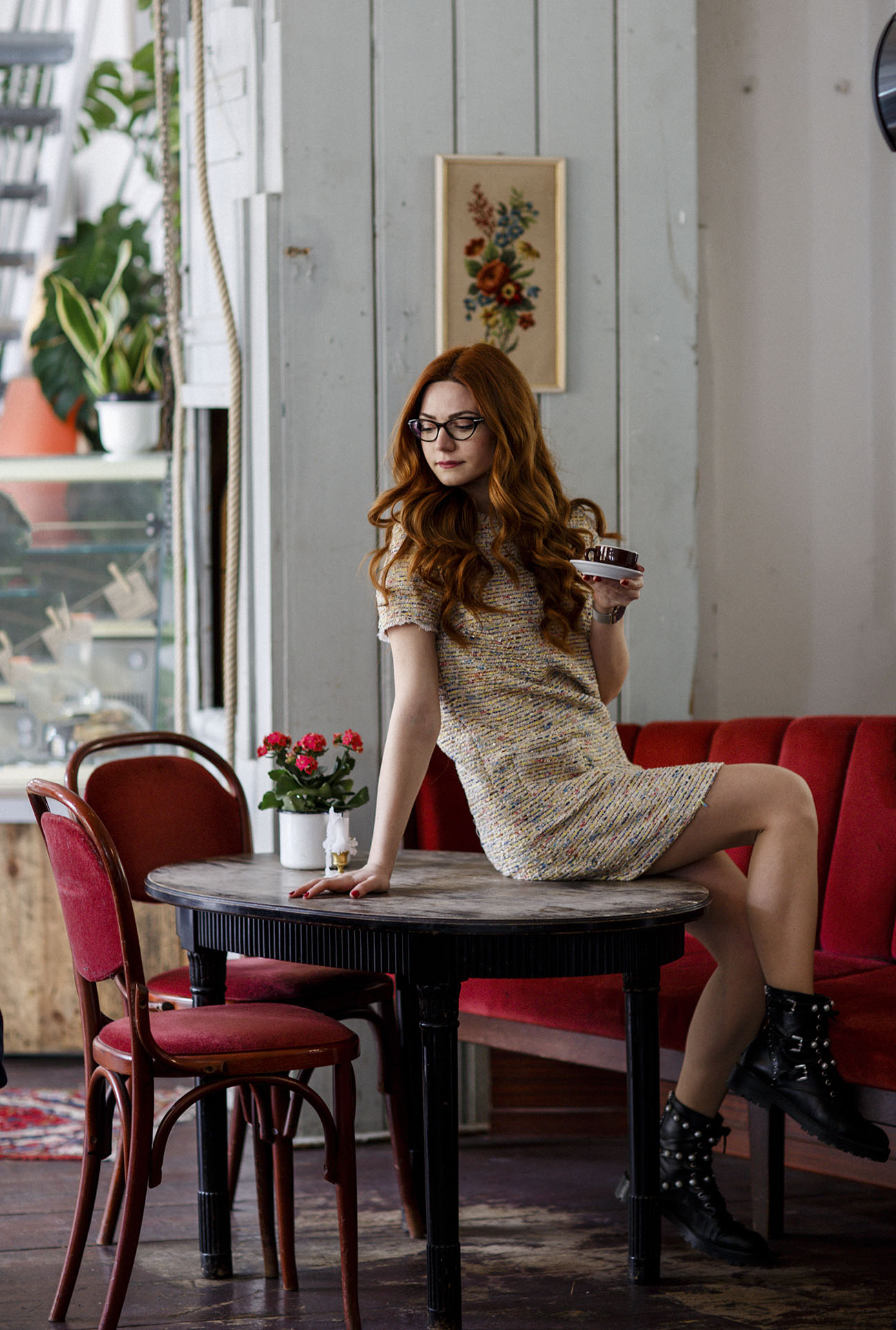 Thanks a lot to dear @kadyinvienna for taking this picture of me! <3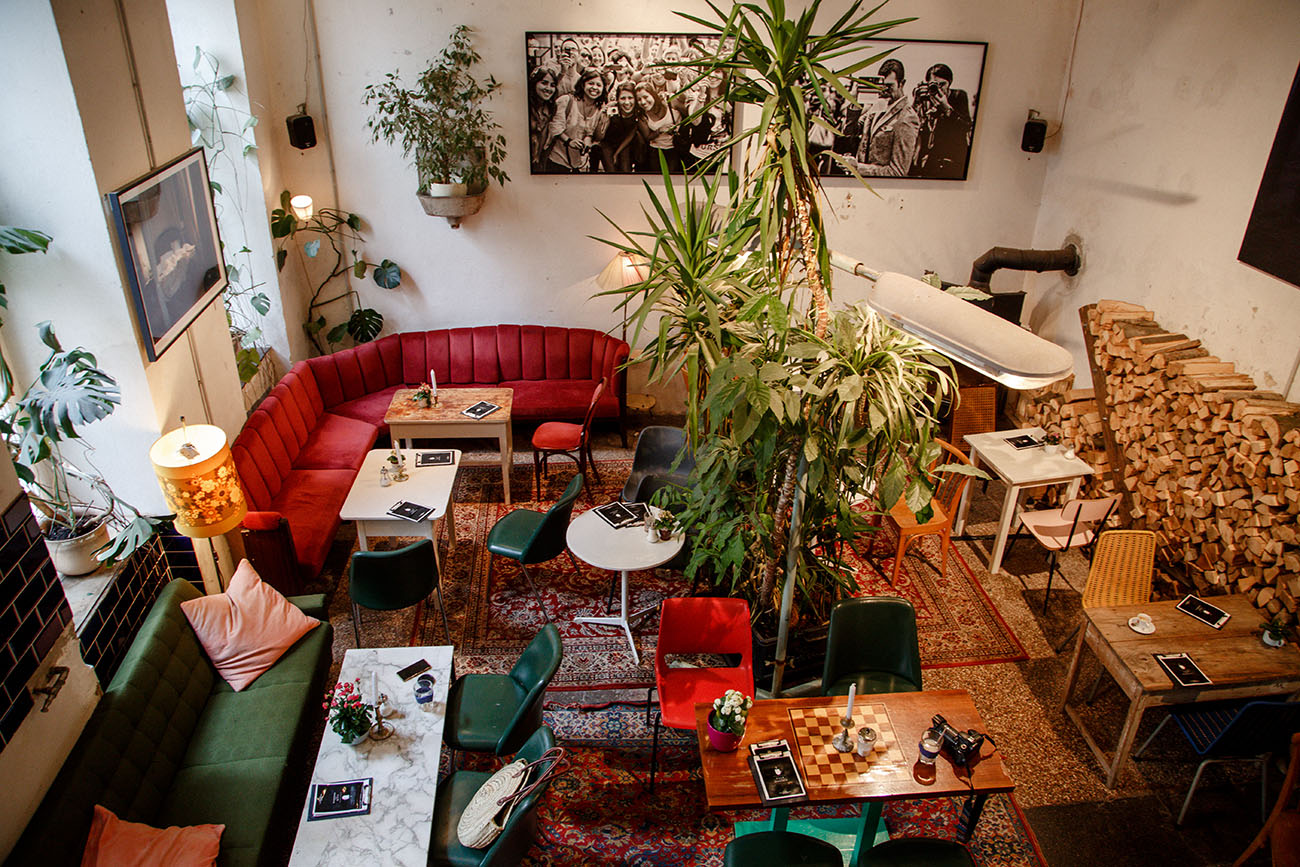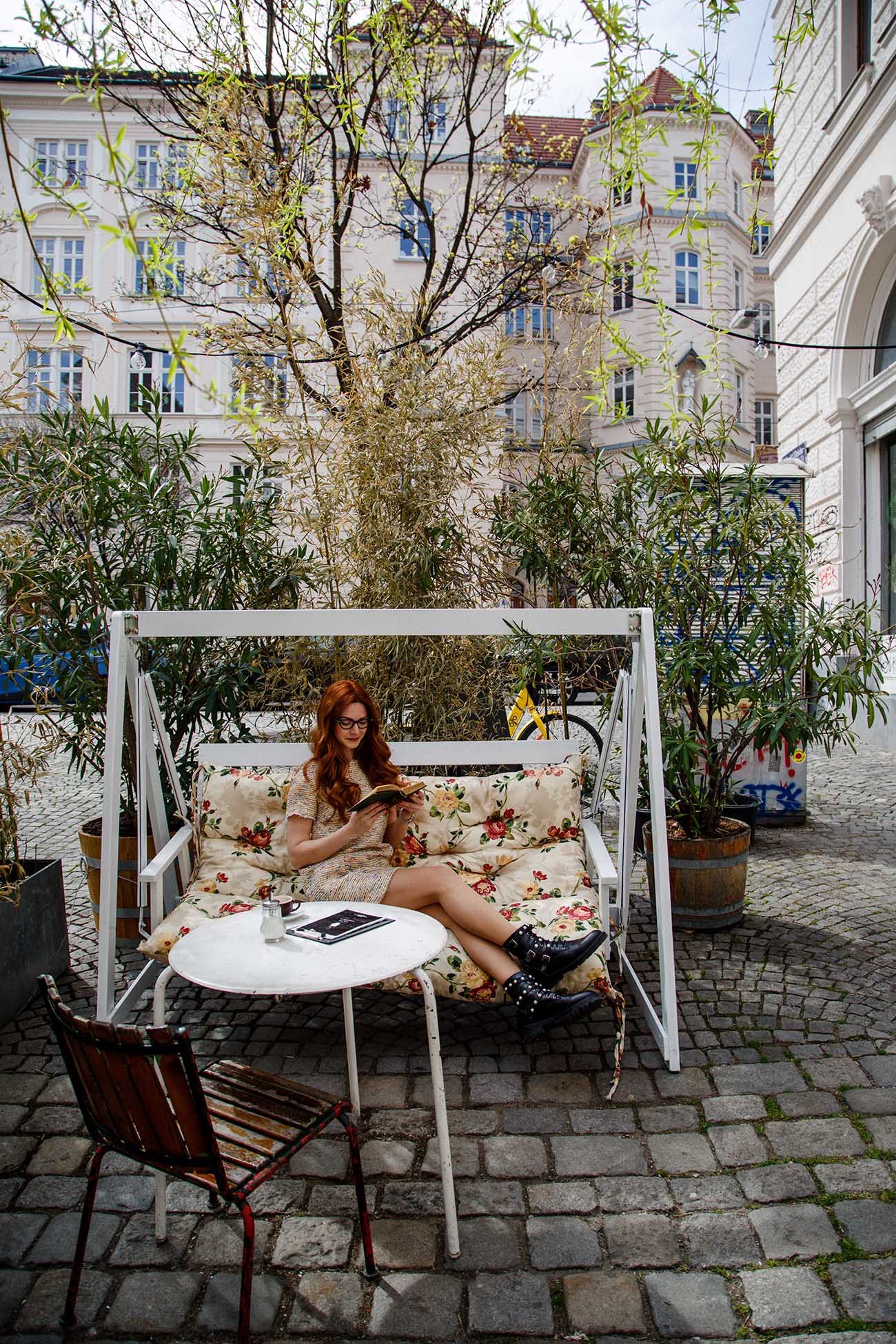 And for this shot, I thank to dear Michael @pruegl.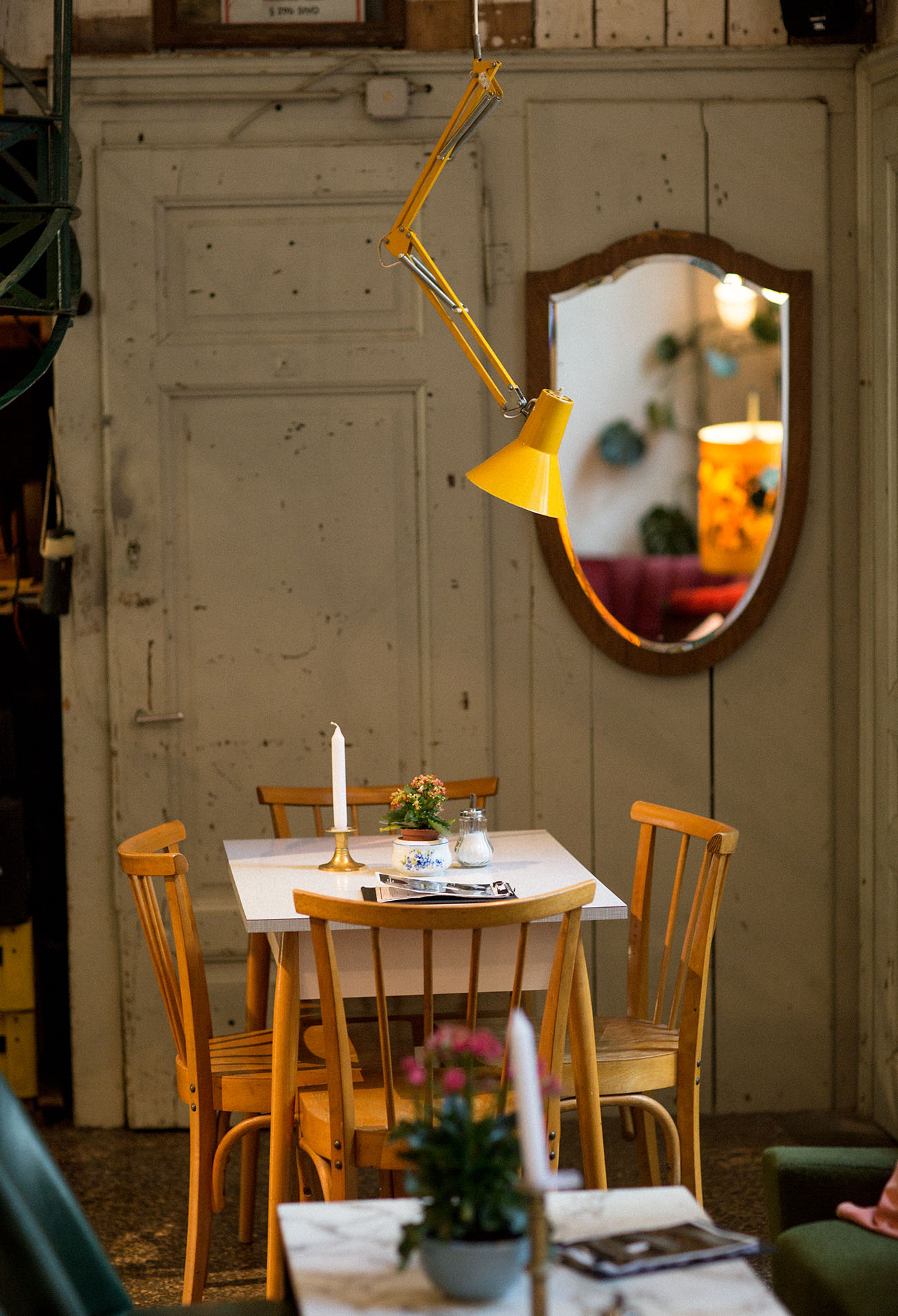 Skipping La Mercerie on our CEWE Instawalk would be a real sin! You could already read about our love for this gorgeous French cafe-bakery in the 9th district here. So this is just to reinforce its picture perfect attributes. I have to say, in the meantime we did discover better croissants then these ones, but they are still super delicious, the caramel cream is to die for, and the atmosphere is unique. It is one of those cafes that you can never get tired from! For some (funny) food flatlay tips, created right here in La Mercerie, check our Instagram highlights. 🙂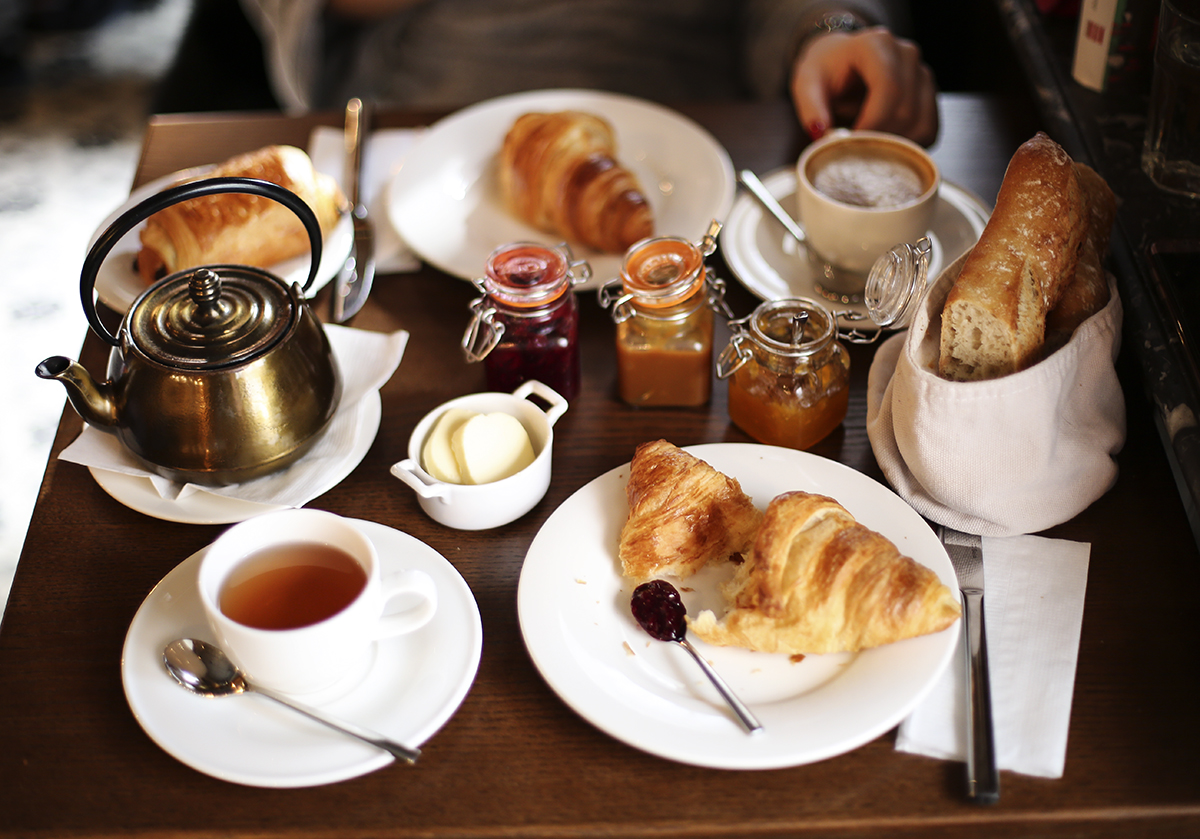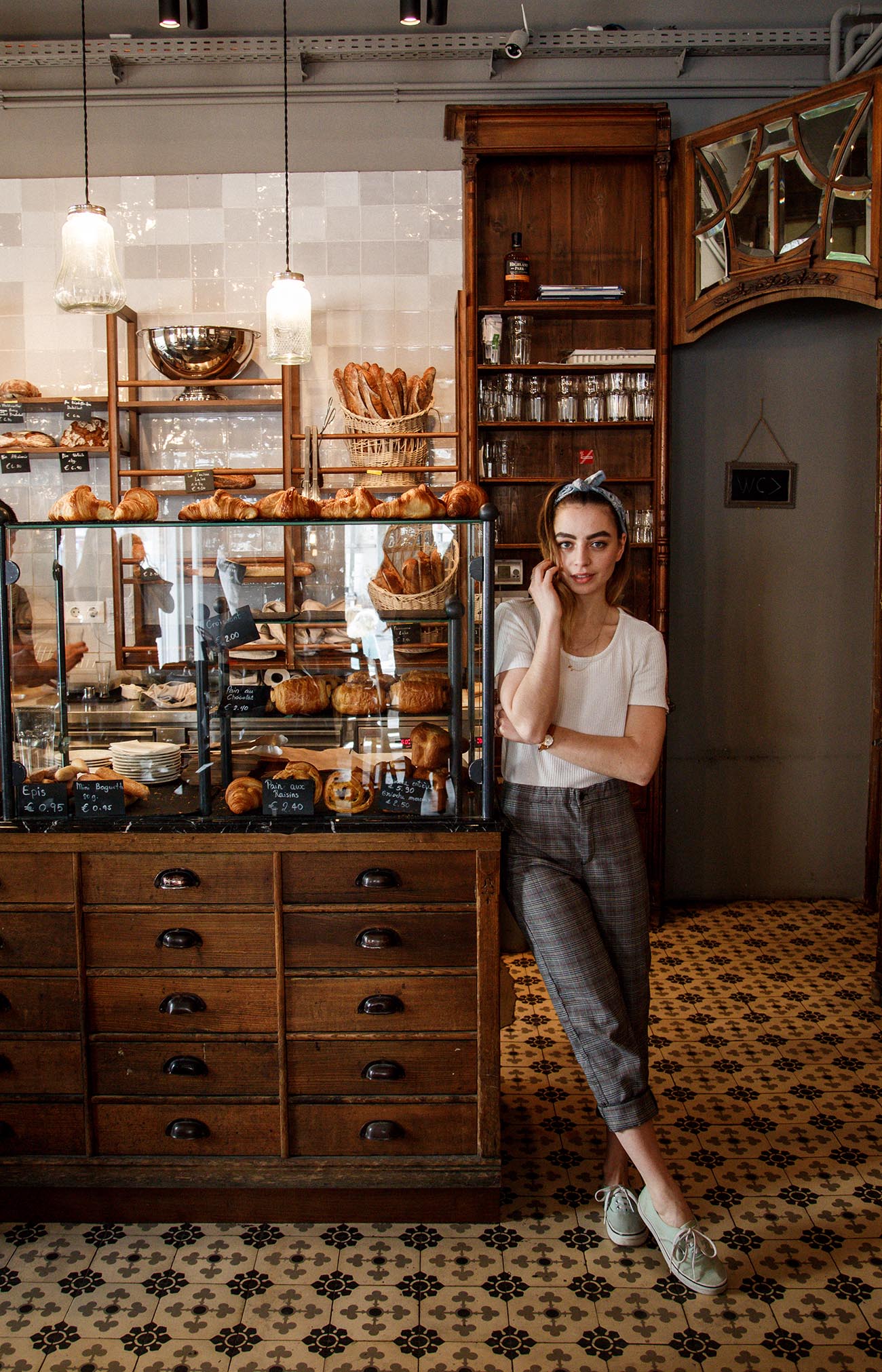 Thanks for the modeling beauty @frankly.alina
CEWE FOTOBUCH Pure for you!
In order to win a CEWE FOTOBUCH Pure, you should:
Leave a comment below this blog post.
Follow @viennainsider and @cewefotowelt_at on Instagram
And that's it! The best thing is that there will be 3 winners, that I will pick using random.org tools. Everything will be transparent, as always, and shown on live Insta stories, next Sunday, so May 6th. Good luck everyone! <3
UPDATE: The giveaway winners, as picked by random.org and shown on our Instagram stories, are comments with number: 1. Ivana, 4. Jelena and 5.Liana. Congrats girls, I will send you the vouchers tonight! <3 Thanks a lot everyone for participating, there will be more giveaways soon!
xoxo,
Una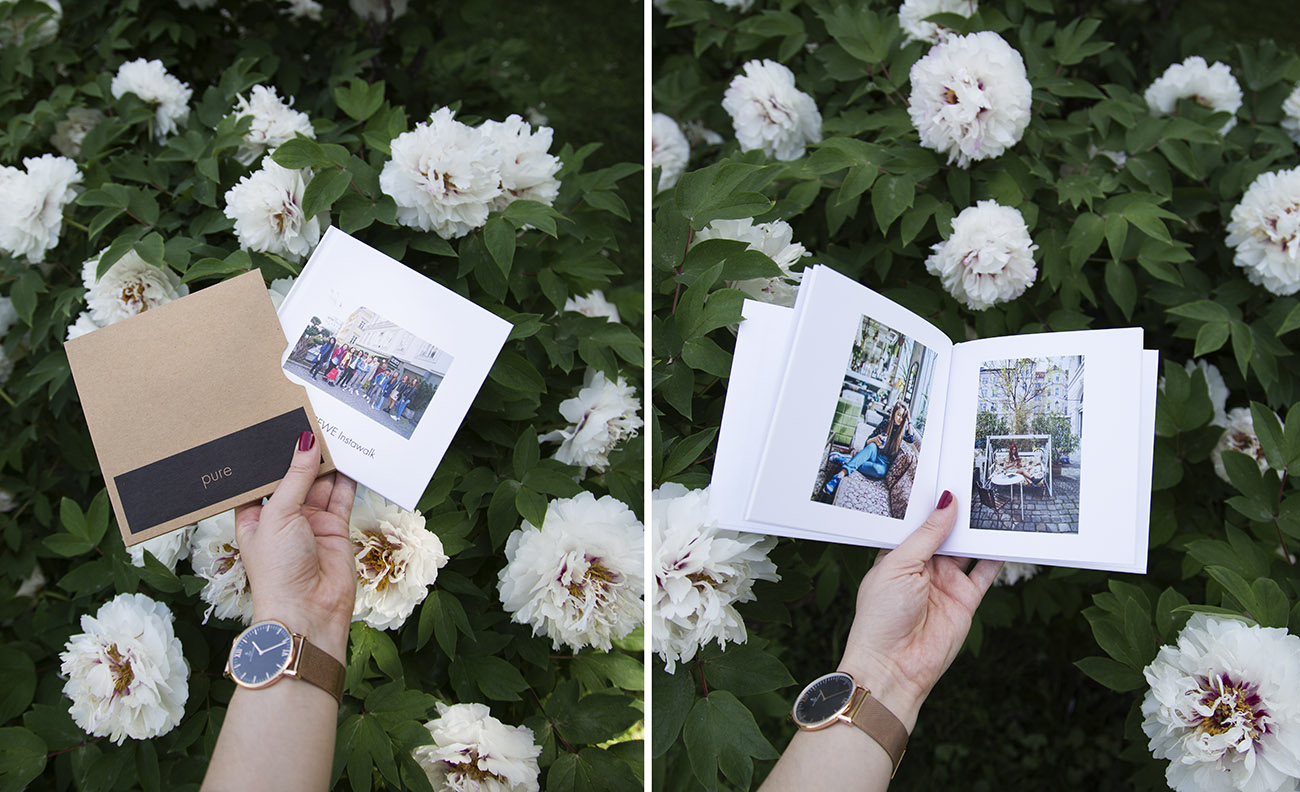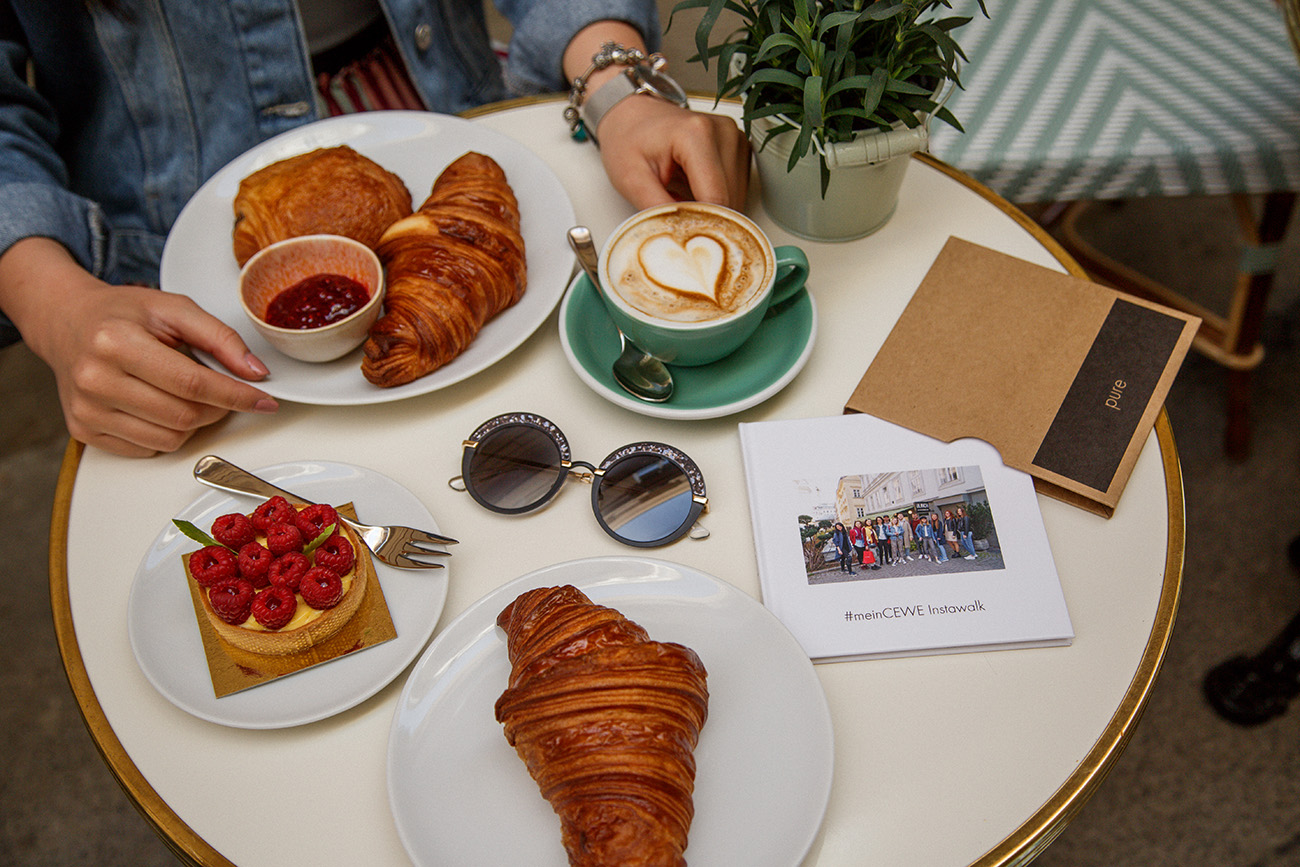 This post was done in a friendly collaboration with CEWE.